Event by Pat Conroy Literary Center
Online: patconroyliterarycenter.eventbrite.com
Thursday July 29, 2021; 6:00-8:00 p.m. on Zoom.
$45
Limited to 30 participants
The meaning of the word 'publish' means to "make known" or "make public," but there's so much unknown about how to get published.
The industry often feels hidden from the very people who want to access it: writers! In this class, we take a look at some tools in how to make your work known—whether you're writing individual poems, stories, essays or whole books. In addition, we'll learn about formatting the best query letters, writing a synopsis, submissions practices of literary magazines, independent book publishers and more.
We'll look at some of the best resources in finding the right publication or agent for your work, how to gain access to those agents and editors, when your project is ready to query and more. You're welcome to bring your one page query letters and synopses for real-time feedback. What and where are the ideal places you want to publish? Who are your dream readers? Let's find them.
Learn more and register at https://patconroyliterarycenter.eventbrite.com
This workshop will be held as an online video conference call through Zoom. Details for joining the video call will be provided to all participating writers after registering.
Website: Facebook Event Page
About our instructor: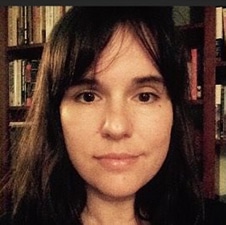 Amber Wheeler Bacon is a writer, teacher, freelance editor and literacy specialist. She has an MFA from the Bennington Writing Seminars and is on the board of directors of the South Carolina Writers Association. Her work has appeared in Five Points, Post Road, New Ohio Review, Crazyhorse and Witness, and online at Ploughshares, CRAFT, Fiction Writer's Review and New South. She is the recipient of the 2018 Breakout 8 Writers Prize sponsored by The Author's Guild and a scholarship from the Bread Loaf Environmental Writers' Conference. Her story collection, "We Were Vessels," was a finalist for Hub City Press's C. Michael Curtis Short Story Book Prize and the Moon City Short Fiction Award. She's been a staff reader for Ploughshares and managing editor for SCWA's digital and print publications. She currently serves as a fiction editor at Four Way Review. amberwheelerbacon.com

This program and others like this would not be possible without your financial help for which, as always, Pat Conroy Literary Center gratefully thanks you.