Register: patconroyliterarycenter.eventbrite.com
A series of 4 sessions: Wednesdays, October 11 & 18 and November 1 & 8, 6:00-8:00 p.m.
Cost: $45 per session or $150 for the series
Limited to 15 participants (A minimum of five participants is needed for this workshop.)
Online: Zoom
Writers from Grant Faulkner to Molly Giles have described flash fiction with metaphors ranging from a coyote appearing in your yard at night, making the world a little more feral, more dangerous, to a firefly flickering on a summer's night, captivating and fleeting. They're called flash, microfiction, short shorts. They're the love child between a short story and a poem. Etgar Keret says they're like Kool-Aid, a partial story that only becomes real once it mixes with a reader. You get the point: flash fictions are things of beauty—short, maybe, but powerful, otherworldly even.
In this class, we'll study some of the best flash fictions around, from Amy Hempel to Venita Blackburn. We'll write one to two flash fiction pieces each week and share our work for feedback in small groups. There will be optional homework and extra prompts for each week. The point of this class is to GENERATE, to have fun, to learn something new about stories and ourselves, but mostly to create new work. Small flash prompts, both fiction and nonfiction, can be rejuvenating, reminding me of the joys in small work, the pleasures in a good line, or even one word that can turn a whole story on its head.
It's a busy time. While these classes do build on one another, it's also possible to attend only one, two, or three, skipping those that fall on inconvenient nights. Those who sign up for all 4 classes will also have access to video recordings of the sessions. Whether you're stuck in the middle of a big project or just want to practice writing in this form, come join in and let's write some fireflies.
This interactive writers workshop will be held as an online video conference call through Zoom. Details for joining the video call will be provided to all participating writers after registering.
A series of 4 sessions: Wednesdays, October 11 & 18 and November 1 & 8, 6:00-8:00 p.m. on Zoom. Limited to 15 participants. (A minimum of five participants is needed for this workshop.) $150 for all 4 sessions + access to video recordings, or $45/session
Student Testimonials
"Wonderful teacher, fabulous course. I learned so much."
"Amber Wheeler Bacon is a generous, talented, personable, inspiring teacher."
"I found the prompts incredibly helpful. It helped me see the potential in stories that I would not have otherwise thought of."
"I really enjoyed all the different prompts, especially because they each challenged me to think in a new way and seek out further creativity in my writing."
Learn more and register at https://patconroyliterarycenter.eventbrite.com
Website: Facebook Event Page
About our instructor: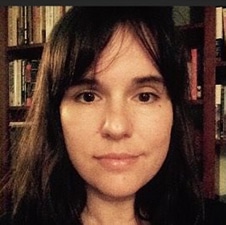 Amber Wheeler Bacon is a writer, editor, and teacher whose work has appeared or is forthcoming in Crazyhorse, Ecotone, Epiphany, Five Points, New Ohio Review, Post Road, Prairie Schooner and Witness. You can find her writing online at Ploughshares and CRAFT. She is the recipient of the 2018 Breakout Writers Prize sponsored by The Author's Guild and a 2021 scholarship from Bread Loaf Environmental.
In 2020, her story collection was a finalist for Hub City Press's C. Michael Curtis Short Story Book Prize and Moon City Press's Short Fiction Award. She received the 2022 Lit/South Award for flash fiction. She was a finalist for the 2023 Chautauqua Janus Prize, nominated by Ecotone. Amber has an MFA from Bennington College, teaches at Coastal Carolina University and lives by the beach in South Carolina.

This program and others like this would not be possible without your financial help for which, as always, Pat Conroy Literary Center gratefully thanks you.