Event by Pat Conroy Literary Center and Pat Conroy Literary Festival
Online: patconroyliterarycenter.eventbrite.com
Public  · Anyone on or off Facebook
From tribal peoples gathered around communal fires to traveling bards and troubadours to African griots to little children being tucked into bed at night and read to sleep by a loving parent, it seems that the enjoyment of a tale well told is in our human DNA. Perhaps that is at the root of why audiobooks are the fastest growing segment of the publishing industry. It isn't just that audiobooks are convenient, can easily go from place to place, are enjoyable to a multitasking individual (while driving, or doing a rote chore, for example). It's that the basic desire: "Tell me a story" is enmeshed in our history, our evolution, and our very spirit. Since this is yet another part of the industry that used to be but is no longer completely controlled by the publishing houses, authors (rights-holders) now have direct access to this vast marketing space for their work if they choose, whether narrating their own books or hiring an independent narrator. Furthermore, this is the only segment of the industry where you see regular widespread advertising done for you, as audiobook commercials, for example, can regularly be seen on television and throughout the digital world.
This workshop will recognize the advantages of and navigating the surprisingly easy and relatively inexpensive process of audiobook production.
February 10; 6:00-8:00 p.m. on Zoom.
$45/person, limited to 15 attendees.
Learn more and register at https://patconroyliterarycenter.eventbrite.com
Website: Facebook Event Page
The workshop will emphasize:
1) The costs of exploring the opportunity of audiobooks are minimal: It can cost nothing at all for authors to have their books narrated by an outside producer. For those authors or others who want to narrate books themselves, the expenses involved in getting started are not at all what you might imagine: you don't need a professional "studio" space, sophisticated engineering software or hardware, or any formal training. A good microphone, decent headphones, a hearty computer and open-source (free) software can get you started.
2) For authors producing their own work, it is a valuable marketing tool, a potential constant revenue stream—unlike printed books, audiobooks don't really have any kind of shelf life—and is an unexpected but critical overall writing tool. (Once you've recorded and listened to your writing, it will change your view of word choice, sentence complexity, dialogue structure, etc.)
3) For narrators who may or may not also be authors, it can be a substantial revenue source, can lead to other opportunities within that network not otherwise accessible, and is almost completely independent, do-it-yourself work.
4) There are, like any marketplace, pay-to-play aspects involved or available, depending on any given person's particular ambitions—there are voice coaching outlets, "agenting" representatives, professional engineering contractors, etc.—but none of those are necessary. Like paperback and e-book publishing, we've seen what the man behind the audiobook curtain has been doing all these years and we don't need him anymore. Just as print-on-demand has cut out so many of the superfluous "middle men" leaving the critical need for both story and especially line editors only, so goes the world of audiobooks.
5) And it is fun.
This workshop will be held as an online video conference call through Zoom. Details for joining the video call will be provided to all participating writers after registering.
About our instructors: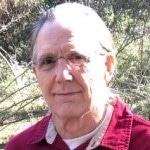 Joe Formichella is a multiple literary award winner, including a Hackney Literary Award for short fiction and a Foreword magazine nonfiction book of the year Murder Creek. He was also a finalist for a national IPPY award for true crime Murder Creek, a finalist for a New Letters Literary Prize, and a Pushcart Prize nominee. His nonfiction A Condition of Freedom, a Pulpwood Queen International Book Club pick, was installed in the both the National Baseball Hall of Fame and the Negro Leagues Hall of Fame. He is the author of the novels Waffle House Rules (an AL 200 Bicentennial pick for county-wide read and a Pulpwood Queen International Book Club pick) and 2020's Lumpers, Longnecks and One-Eyed Jacks. Another new novel, Caduceus, is due out within the year. He lives near Fairhope, Alabama, at Waterhole Branch Productions, with his wife, author Suzanne Hudson.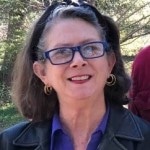 Suzanne Hudson is the internationally prize-winning author of three novels, one, In the Dark of the Moon, submitted by the publisher for a National Book Award and a Pulpwood Queen International Book Club pick, and two collections of short stories (the first, Opposable Thumbs, a John Gardner Fiction Book Award finalist). Her short fiction and essays have been widely anthologized. Her 2019 "fictional-ish memoir," Shoe Burnin' Season: A Womanifesto, was a Pulpwood Queen International Book Club pick; and her comic novel, The Fall of the Nixon Administration, was released in the spring of 2020. Hudson lives near Fairhope, Alabama, at Waterhole Branch Productions, with her husband, author Joe Formichella.

This program and others like this would not be possible without your financial help for which, as always, Pat Conroy Literary Center gratefully thanks you.