The Pat Conroy Literary Center, in partnership with the Beaufort County Library, presents WOMEN OF CAROLINA, a ten-week, five-book discussion series supported by a grant from South Carolina Humanities. Each free, public discussion will be led by a visiting literary scholar. Copies of all five books featured in this series are available for circulation through Beaufort County Library, thanks in part to the South Carolina State Library.
On March 16th, Tara Powell will discuss The World Is Round, the third volume of poetry from the National Book Award-winning writer Nikky Finney, the John H. Bennett Jr. Chair of Southern Letters and Creative Writing at the University of South Carolina. The World Is Round carries with it an implicit challenge—to the author as a poet, and to the reader as a fellow human—to see the characters and details and events of our lives with clarity, fearlessness, and love. The poet's vision of community requires understanding and tolerance from every breathing soul.
Nikky Finney "published her third book of poetry, The World Is Round, in 2003. The collection won the Benjamin Franklin Award for Poetry (2004). In these poems Finney emphasizes her African lineage and matriarchal ancestry, celebrates the spirit of anybody who rebels, and convincingly incarnates her delight in the Gullah culture of her home state. Several of the poems are frank about police brutality and honest about same gender sexual relations among the 'Southern North American Africans.' In spite of the justified sound and fury of the uncompromising political poems, and outraged protests against rocks, guns, flags, and white men, Finney's greatest achievement resides in her ability to breathe true life into universal situations and to create poems that emphasize the importance of having the 'charm bracelet of a family.'"—Jan Nordby Gretlund, South Carolina Encyclopedia
 About Our Presenter: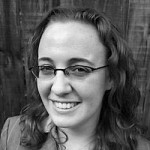 Tara Powell is an associate professor of English at the University of South Carolina, where she teaches courses in southern literature and poetry. She is the author of the poetry chapbook Physical Science (2010) and a book of literary scholarship called The Intellectual in Twentieth-Century Southern Literature (2012). She co-edited Writing in the Kitchen: Essays on Southern Literature and Foodways (2014). Her poetry and creative nonfiction have appeared in a variety of journals and newspapers.
Sponsor: South Carolina Humanities
Website: Facebook Event Page