Saturday April 30, 2022 – 10-11:30 AM EDT
Price: Free · Duration: 1 1/2 hr
Location: Pat Conroy Literary Center (601 Bladen Street, Beaufort, SC)
Registration: Register at Eventbrite – The class is free to attend, but advance registration is required and donations are welcome. Limited to 15 attendees.
This free in-person poetry workshop will open with passages written by Pat Conroy that explore his relationship with his mother, Peg Conroy. Participants will then take an active role in reading selected poems by Jamaica Kincaid, Li Young Lee, Dorianne Laux, Kiki Petrosino, Raymod Antrobus, and Sharon Olds for discussion.
The focus is to have an open forum for dialogue for poets of all levels of experience that will serve as a springboard for the writing of new poems exploring relationships with the mothers in our own lives.
A National Poetry Month special event, this workshop will be held at the Pat Conroy Literary Center (601 Bladen St.) on Saturday, April 30, from 10:00 to 11:30 a.m.
Website: Facebook Event Page
ABOUT OUR INSTRUCTOR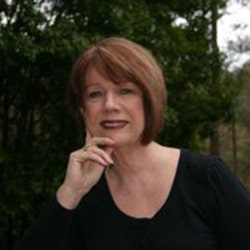 Charlene Monahan Spearen received her MFA degree in Creative Writing and a Ph.D. in Composition and Rhetoric from the University of South Carolina. She is currently serving as the Public Relations and Special Projects Coordinator for Penn Center after a successful career in academia at Allen University. She served as the Program Coordinator for the University of South Carolina's Arts Institute and was the Assistant Director for the South Carolina Poetry Initiative.
In addition to her work throughout the Carolinas, Spearen has been a featured reader and Creative Writing instructor and scholar in County Monaghan and County Mayo, Ireland. She has published a full-length collection of poems titled A Book of Exquisite Disasters (University of South Carolina Press, 2008). Her poems have appeared in journals and publications throughout the United States. Her work at the Penn Center will include coordinating and serving as a team member for developing artistic and scholarly events that give voice to the Gullah community and civic-minded initiatives.

This program and others like this would not be possible without your financial help for which, as always, Pat Conroy Literary Center gratefully thanks you.