The Pat Conroy Literary Center and the Authors on the Air Global Radio Network proudly present executive director Jonathan Haupt in conversation with New York Times bestselling horror novelist Grady Hendrix, author of The Final Girl Support Group.
"Take slasher movie adoration, critique, and satire, mix with compelling, flawed characters and neck-breaking plot twists, and drop it all into an industrial blender with large blades. Voilà, you now have Grady's maniacally clever and compulsively readable The Final Girl Support Group."—Paul Tremblay, author of Survivor Song
"The Final Girl Support Group is a deft examination of how our culture's obsession with misogynistic violence destroys the lives of women and how those women are able to keep fighting and living after unthinkable trauma. The beating heart of this book is empathy and it's set into a lightning-paced, vicious thriller. Reading it was a catharsis. Absolutely unmissable."—Mallory O'Meara, author of The Lady from the Black Lagoon
Online: tobtr.com
Wednesday, July 21, 2021 at 7 PM EST – 8 PM EST
Price: Free · Duration: 1 hr
Our Guest
Grady Hendrix is an award-winning novelist and screenwriter living in New York City. He is the author of Horrorstör, My Best Friend's Exorcism, We Sold Our Souls, and the New York Times bestselling The Southern Book Club's Guide to Slaying Vampires, which is being adapted into a series by Amazon Studios. Grady also authored the Bram Stoker Award-winning nonfiction book, Paperbacks from Hell, a history of the horror paperback boom of the '70s and '80s.
Our Host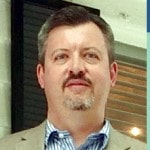 Jonathan Haupt is the executive director of the Pat Conroy Literary Center and the former director of the University of South Carolina Press, where he created the Story River Books fiction imprint with Conroy, named by Garden & Gun Magazine as one of "the top ten things to love about the South." Jonathan's book reviews and author interviews have appeared in the Charleston Post and Courier, Beaufort Lowcountry Weekly, Beaufort Lifestyle magazine, Savannah Morning News Beacon magazine, Pink magazine, the Southern Review of Books, and Southern Writers Magazines Suite T blog. He is co-editor with Nicole Seitz of the award-winning anthology Our Prince of Scribes: Writers Remember Pat Conroy, winner of 17 book awards. Jonathan also serves on the boards of the South Carolina Academy of Authors and the Friends of South Carolina Libraries and on the advisory board of the South Carolina Humanities and the affiliates steering committee of the American Writers Museum. In 2020, he was recognized with the Doug Marlette Literacy Leadership Award presented by the Pulpwood Queens, the largest book club in the U.S.

This program and others like this would not be possible without your financial help for which, as always, Pat Conroy Literary Center gratefully thanks you.