THIS EVENT HAS BEEN SOLD OUT!
The Pat Conroy Literary Center will hold our 4th annual March Forth day of learning on Sunday, March 1st, at the Frissell Community House at Penn Center on St. Helena Island. Commemorating the anniversary of Pat Conroy's death, March Forth is a day-long embrace of nature, writing, social justice, and fellowship among writers and readers in the heart of Conroy's beloved lowcountry.

REGISTRATION: $22 for all-day admission (9:30 a.m to 4:30 p.m.) with an optional $18 for a box lunch catered by Debbi Covington. Advance registration required by February 27 at:https://marchforth2020.brownpapertickets.com
Website: Facebook Event Page
Sponsors:
This event is sponsored by a generous gift from Erin and Matt Devlin and presented in partnership with Penn Center and Nevermore Books
Schedule of Events:
9:30 to 11:00 a.m. — Nature walk led by master naturalist J. Drew Lanham
11:30 a.m.to 12:45 p.m. — Lunch catered by Debbi Covington, Penn Center history presentation by Victoria Smalls
1:00 to 2:00 p.m. — Judge Richard Gergel, Unexampled Courage: The Blinding of Sgt. Isaac Woodard and the Awakening of President Harry S. Truman and Judge J. Waties Waring
2:00 to 2:30 p.m. — book signing
2:30 to 3:30 p.m. — Historical interpreter Donald Sweeper performing as Robert Smalls
3:30 to 4:30 p.m. — Author Rebecca Dwight Bruff, Trouble the Water: A Novel
4:30 p.m. — closing book signing
About our Presenters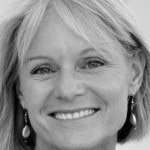 Rebecca Dwight Bruff earned her bachelor's degree in education (Texas A&M) and master and doctorate degrees in theology (Southern Methodist University). In 2017, she was a scholarship recipient for the prestigious Key West Literary Seminar. She volunteers at the Pat Conroy Literary Center in Beaufort. She has published nonfiction, plays a little tennis, travels when she can, and loves life in the lowcountry with her husband and an exuberant golden retriever. Trouble the Water is her first novel.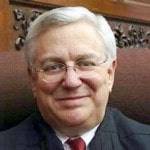 The author of Unexampled Courage: The Blinding of Sgt. Isaac Woodard and the Awakening of President Harry S. Truman and Judge J. Waties Waring, Richard Gergel is a United States district judge who presides in the same courthouse in Charleston, South Carolina, where Judge Waring once served. A native of Columbia, South Carolina, Judge Gergel earned undergraduate and law degrees from Duke University. With his wife, Dr. Belinda Gergel, he is the author of In Pursuit of the Tree of Life: A History of the Early Jews of Columbia, South Carolina.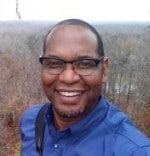 A native of Edgefield, South Carolina, J. Drew Lanham is the author of The Home Place: Memoirs of a Colored Man's Love Affair with Nature; which has received many awards. He is a birder, naturalist, and hunter-conservationist who has published essays and poetry in publications including Orion, Audubon, Flycatcher, and Wilderness, and in several anthologies, including The Colors of Nature, State of the Heart, Bartram's Living Legacy, and Carolina Writers at Home. The National Audubon Society honored J. Drew Lanham with the Dan W. Lufkin Prize for Environmental Leadership for his tireless advocacy to protect birds and build a new generation of conservation leaders. An Alumni Distinguished Professor of Wildlife Ecology and Master Teacher at Clemson University, he and his family live in the Upstate of South Carolina.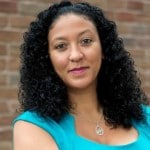 Victoria Smalls is Penn Center's director of history, art, and culture, and program development director. She is a Gullah Geechee native of St. Helena Island. She has strong ties to Penn Center; her father Elting Smalls graduated from Penn School in 1943, her parents first met on the historic grounds at one of the religious conferences during the Civil Rights Movement, and became the first black and white couple to integrate the Island during segregation. She also serves as a Commissioner on the South Carolina African American Heritage Commission, as advisory board member for the Gullah Geechee Consortium of Beaufort County, and as a board member of the Pat Conroy Literary Center.
Donald Sweeper has been doing reenactments of famous African Americans for nearly 10 years. He also does lectures and storytelling about the Gullah Culture for large and small groups of all age levels. He has taught in both public and private education at the elementary and middle school grade levels. During the summer of 2014 he was selected by the Greenville Chautauqua organization to portray African American Congressman and Civil War hero Robert Smalls. He did eight performances as Smalls during the 10-day festival at different sites, including Greenville Technical College, Hughes Main Library at Spartanburg, and Warren Wilson College near Asheville, North Carolina. Sweeper lives in Columbia, South Carolina.

This program and others like this would not be possible without your financial help for which, as always, Pat Conroy Literary Center gratefully thanks you.