Thursday May 25, 2023 – 6:30 PM EDT
Price: $10
Registration: Register at Eventbrite | Limited to 20 participants
Venue: The Rhett House Inn | 1009 Craven St., Beaufort
Website: Facebook Event Page
The nonprofit Pat Conroy Literary Center and the award-winning Rhett House Inn will host a monthly book club discussion of Pat Conroy's dozen books in order of publication, moderated by Charlene Spearen and Jonathan Haupt. Book discussions will be held on fourth Thursdays beginning at 6:30 p.m. Limited to 20 participants each month. $10/person. Advance registration required. Participants are expected to read the books and to come prepared to discuss them. Discussions will be held at The Rhett House Inn (1009 Craven St., Beaufort)
SCHEDULE
April 27: The Boo (1970)
May 25 The Water Is Wide (1972)
June 22: The Great Santini (1976)
July 27: The Lords of Discipline (1980)
Future discussion dates will be announced this summer, once the book club is underway.
Register at Eventbrite
ABOUT OUR DISCUSSION LEADERS
Dr. Charlene Monahan Spearen received her MFA degree in Creative Writing and a Ph.D. in Composition and Rhetoric from the University of South Carolina. She is currently serving as the Public Relations and Special Projects Coordinator for Penn Center after a successful career in academia at Allen University. She served as the Program Coordinator for the University of South Carolina's Arts Institute and was the Assistant Director for the South Carolina Poetry Initiative. In addition to her work throughout the Carolinas, Spearen has been a featured reader and Creative Writing instructor and scholar in County Monaghan and County Mayo, Ireland. She has published a full-length collection of poems titled A Book of Exquisite Disasters. Her poems have appeared in journals and publications throughout the United States.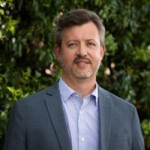 Jonathan Haupt is the executive director of the nonprofit Conroy Center and the former director of the University of South Carolina Press, where he created the Story River Books fiction imprint with Pat Conroy, named by Garden & Gun magazine as one of "the top ten things to love about the South." Haupt's book reviews and author interviews have appeared in the Charleston Post and Courier, Lowcountry Weekly, Beaufort Lifestyle, Savannah Morning News' Beacon magazine, Southern Review of Books, and Southern Writers Magazine's Suite T blog. He is co-editor of the anthology Our Prince of Scribes: Writers Remember Pat Conroy, the recipient of seventeen book awards. He serves on the boards of the Friends of South Carolina Libraries and the South Carolina Academy of Authors. In 2020, Haupt was recognized with the Doug Marlette Literacy Leadership Award presented by the Pulpwood Queens, the largest book club in the U.S.

This program and others like this would not be possible without your financial help for which, as always, Pat Conroy Literary Center gratefully thanks you.