Litchfield Books and CLASS (Community Learning about Special Subjects) will host a Moveable Feast for Our Prince of Scribes: Writers Remember Pat Conroy on Friday, October 26 (Pat's birthday) at the DeBordieu Colony Clubhouse. Co-editors Nicole Seitz and Jonathan Haupt will discuss the origins of this new anthology and share some of their favorite remembrances from the 67 writers featured in the collection. A signed copy of the book is included in this special event's $60 ticket price.
Tickets Availability www.classatpawleys.com
Praise for Our Prince of Scribes:
"His wound may have been geography, but his legacy was generosity. That's the takeaway from this new collection of essays honoring the late Pat Conroy (1945-2016). Novelist Nicole Seitz and Jonathan Haupt, the executive director of the Pat Conroy Literary Center, pull together a who's-who of writers from the Lowcountry and beyond for an ode to the real Prince of Tides… A fitting tribute to a unique, significant writer and man."—Kirkus Reviews

"What could be better than so many voices coming together to celebrate Pat Conroy? This book is a testament to the enormous hold he had on our hearts and minds."—Ann Patchett, author of Bel Canto and Commonwealth
Website: Facebook Event Page
About our Presenters: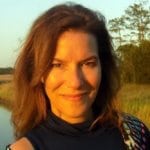 Nicole Seitz is the author of seven novels and the editor of When You Pass through Waters: Words of Hope and Healing from Your Favorite Authors. Her novels, including The Spirit of Sweetgrass, Trouble the Water, A Hundred Years of Happiness, Saving Cicadas, The Inheritance of Beauty, Beyond Molasses Creek, and most recently The Cage-maker, have received starred reviews, been chosen as books of the month, and been put on "best of" lists for Books-a-Million, the Pulpwood Queens Book Club, IndieNEXT List, Southern Living, Deep South Magazine, Romantic Times, and Library Journal. Her novels have been nominated for the Southern Independent Booksellers Alliance Award. Seitz's short fiction, essays, and articles have appeared in numerous publications and anthologies.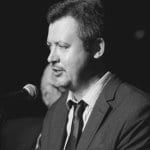 Jonathan Haupt is the executive director of the Pat Conroy Literary Center, the founding director of the annual Pat Conroy Literary Festival, and the former director of the University of South Carolina Press. He serves on the boards of the South Carolina Academy of Authors and the Friends of South Carolina Libraries and on the advisory board of the South Carolina Humanities and the affiliates steering committee of the American Writers Museum. Haupt's book reviews and author interviews have appeared in the Charleston Post and Courier; Lowcountry Weekly; Fall Lines; Shrimp, Collards & Grits magazine; and the Conroy Center's Porch Talk blog.