Our monthly virtual Open Mic Night is presented on Zoom in partnership between the Pat Conroy Literary Center and the South Carolina Writers Association. Our featured writer for November is Monica Lee Weatherly, winner of the Willie Morris Award for Southern Poetry. Join us live on the Conroy Center's Facebook page for readings by a pantheon of participating writers from in and beyond our South Carolina lowcountry.
Online with Facebook Live
Thursday, November 10, 2022 at 6 PM – 7:30 PM EDT
Price: Free · Duration: 1 hr 30 min
Interested in reading as part of Open Mic? Let us know at contact@patconroyliterarycenter.org
We want to build our community of writers and an appreciation for the art and talent of new, emerging, and long-time writers. Thank you for supporting this partnership!
About our featured writer: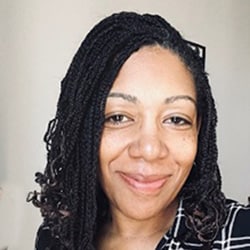 Monica Lee Weatherly is a poet, writer, and Professor of English at Georgia State University's, Perimeter College. She is the 2021 winner of the Willie Morris Prize for Southern Poetry. Her work has appeared in numerous literary journals, including Tulane Review, Plainsongs Magazine, Nzuri Journal, and Auburn Avenue, a biannual publication showcasing the intellectual and creative voices of people of color.
She is a member of the Georgia Writers Association and is listed in the Georgia Writers Registry. Weatherly's writing often focuses on the culture and experiences of women of color in the American South.

This program and others like this would not be possible without your financial help for which, as always, Pat Conroy Literary Center gratefully thanks you.