Friday, December 3, 2021 – 6-8:00 PM EDT
Price: Free · Duration: 2 hrs
Location: NeverMore Books | 910 Port Republic St, Beaufort, SC
During Beaufort's annual Night on the Town celebration, NeverMore Books and the nonprofit Pat Conroy Literary Center will host a book signing with American Book Award-winning writer Janisse Ray, author of Ecology of a Cracker Childhood and, most recently, Wild Spectacle: Seeking Wonder in a World Beyond Humans. The signing will be held at NeverMore Books, 910 Port Republic Street, in Beaufort.
Website: Facebook Event Page
ABOUT WILD SPECTACLE
"Wonderful. Janisse Ray has a heart the size of a manatee and the tenacity (and laugh) of a pileated woodpecker. She is incapable of not loving this world and all that is in it. If you don't yet know her work, today is your lucky day."―Rick Bass, author of For a Little While: New and Selected Stories
"An urgent love letter to our wild places. Part poet, naturalist, and tour guide, Ray is a gifted observer. We finish this remarkable book brimming with gratitude and alive to the wild spectacles around us."―Beth Ann Fennelly, author of Heating and Cooling: 52 Micro-Memoirs
"Janisse Ray doesn't explore nature so much as remind us of what we have forgotten… She is our Rachel Carson and our Walt Whitman, both fierce prophet and loving courage teacher."―Mark Powell, author Lioness
Looking for adventure and continuing a process of self-discovery, Janisse Ray has repeatedly set out to immerse herself in wildness, to be wild, and to learn what wildness can teach us. From overwintering with monarch butterflies in Mexico to counting birds in Belize, the stories in Wild Spectacle capture her luckiest moments―ones of heart-pounding amazement, discovery of romance, and moving toward living more wisely. In Ray's worst moments she crosses boundaries to encounter danger and embrace sadness.
Anchored firmly in two places Ray has called home―Montana and southern Georgia―the sixteen essays here span a landscape from Alaska to Central America, connecting common elements in the ecosystems of people and place.
In an age of increasingly virtual, urban life, Ray embraces the intentionality of trying to be a better person balanced with seeking out natural spectacle, abundance, and less trammeled environments. She questions what it means to travel into the wild as a woman, speculates on the impacts of ecotourism and travel in general, questions assumptions about eating from the land, and appeals to future generations to make substantive change.
Wild Spectacle explores our first home, the wild earth, and invites us to question its known and unknown beauties and curiosities.
ABOUT THE AUTHOR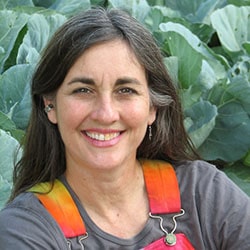 Janisse Ray is a naturalist and activist, and the author of seven books of nonfiction and poetry, including The Seed Underground: A Growing Revolution to Save Food, Drifting into Darien: A Personal and Natural History of the Altamaha River, and Ecology of a Cracker Childhood, which won the American Book Award. Her work has appeared widely in magazines and journals, and she is the recipient of a Pushcart Prize, the Nautilus Book Award, and numerous other honors. Ray lives on an organic farm near Savannah, Georgia. www.janisseray.com

This program and others like this would not be possible without your financial help for which, as always, Pat Conroy Literary Center gratefully thanks you.