The Pat Conroy Literary Center's Visiting Writers Series welcomes Mark Powell, author of Small Treasons, an astonishing and powerful new novel about the search for meaning in an increasingly violent and divided world. Mark will appear in conversation with his fellow Citadel alumnus John Warley, author of A Southern Girl, Bethesda's Child, and The Moralist. Sponsored in part by the Pulpwood Queens book club and presented in partnership with the Technical College of the Lowcountry, this event is free and open to the public. Books will be available for sale and autographing thanks to NeverMore Books.
"Impossible to put down, Small Treasons is the best work of Mark Powell's young career, and brings all of his prodigious talents to bear on his most compelling story yet. An up-to-the-minute exploration of our political climate and the violence, both physical and emotional, that results from it."—James Scott author of The Kept

"A brilliant novelist at the top of his game. Small Treasons achieves that rare balance between complexity and pacing, a story rich and intricate, propulsive and satisfying. Mark Powell has been the South's best-kept secret for far too long."—David Joy, author of Where All Light Tends To Go

"Both richly regional and ambitiously international in scope, Small Treasons probes the murky depths of a troubled marriage, moving between the personal and political with lyrical ease. Powell's characters—flawed, contemplative, and viscerally alive—pine for meaningful communication as they struggle to ground their identities in a complex world. As intimate perspectives converge into a masterful plot, Small Treasons delivers brutal truths about contemporary global politics—but not without a note of cautious hope."—Julia Elliott, author of The Wilds
Website: Facebook Event Page
About the Author: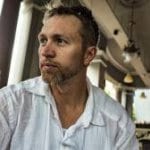 Mark Powell has been called the "best Appalachian novelist of his generation" by Ron Rash, and a writer "on the verge of greatness" by Pat Conroy. He is the author of five novels, including The Sheltering, published in Pat Conroy's Story River Books imprint. Powell has received fellowships from the National Endowment for the Arts, the Breadloaf and Sewanee Writers' Conferences, and was a Fulbright Fellow to Slovakia. He has also received the Chaffin Award for contributions to Appalachian literature. He holds degrees from Yale Divinity School, the University of South Carolina, and the Citadel. He lives in the mountains of North Carolina where he teaches at Appalachian State University.
About the Interviewer: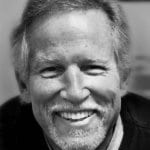 John Warley is the author of A Southern Girl, the first novel published by Pat Conroy's Story River Books. A native South Carolinian, Warley is a graduate of the Citadel and the University of the Virginia School of Law. He practiced law in Virginia until 1993, when he moved to Mexico to write and teach. Now a full-time writer, Warley divides his time between Beaufort, South Carolina, and San Miguel de Allende, Mexico. His previous books include Bethesda's Child and The Moralist, and he is currently writing a modern history of the Citadel.