Pat Conroy Literary Center launches the inaugural CAMP CONROY June 18-29 (8:00-4:00 p.m.) in partnership with the Technical College of the Lowcountry.
Led by children's author and artist Lisa Anne Cullen and poet Miho Kinnas, this two-week summer camp for middle-school-aged students to rising high school sophomores offers hands-on learning experiences with writing, illustrating, designing, editing, and publishing a book. The program will focus on research, exploration, and interpretation of the lowcountry's natural environment.
Camp Conroy is limited to 15 participants. The $299 registration fee includes daily lunches and two field trips. Two scholarships are available; to apply, students should submit a sample of their work (essay, poem, artwork, or photograph) by June 10 to the Pat Conroy Literary Center, 308 Charles Street, Beaufort, SC 29902, ATTN: Camp Conroy. Camp registration forms are available online at www.td.edu or www.tinyurl.com/campconroy
Information and scholarship application: Contact Maura Connelly at maura@patconroyliterarycenter.org
See a full press release about CAMP  CONROY here…
The instructors for the camp are Miho Kinnas, Lisa Anne Cullen, both published authors, and Maura Connelly, photographer and Pat Conroy Literary Center's communication and events coordinator.
Miho Kinnas is a Japanese-born writer and translator, and the author of the poetry collection Today, Fish Only (Math Paper Press 2015). Her work has appeared in various journals and anthologies. Miho conducts haiku workshops at many locations including Shanghai International Literary Festival, Pat Conroy Literary Center, local libraries, and schools. She holds an M.F.A. from City University of Hong Kong. She and her husband live on Hilton Head Island.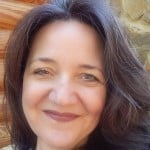 Lisa Anne Cullen is the author or editor of eight children's books and a member of the Society of Children's Book Writers and Illustrators. She holds an M.F.A degree in writing for children and pairs this passion with her love of illustration, art, photography, and screenwriting. Lisa has won awards for her artistic and written works and finds pure joy in connecting with the natural world. Her author-illustrated folktales Little Orange Honey Hood and Three Wild Pigs are being released through USC Press's Young Palmetto Books in the spring and fall of 2018.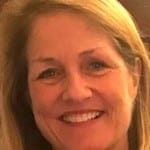 Maura Connelly is the communications and events coordinator for the Pat Conroy Literary Center. She holds a B.A. in English from Skidmore College and has also studied at UCD in Dublin and SCAD in Savannah. She is a photographer and master naturalist and lives in Beaufort.