Tuesday August 23, 2022 – 5-6:00 PM EDT
Price: Free · Duration: 1 hr
Location: NeverMore Books (910 Port Republic Street)
NeverMore Books, in partnership with the nonprofit Pat Conroy Literary Center, will host an evening with novelist Suzanne Kamata, author of The Baseball Widow, on Tuesday, August 23, at 5:00 p.m. This free event will be held at NeverMore Books (910 Port Republic Street) with books available for sale and signing.
Please call NeverMore to reserve your seat: 843-812-9460. The author conversation will also be live-streamed on the Conroy Center Facebook page.
Website: Facebook Event Page
ABOUT THE BASEBALL WIDOW
"In The Baseball Widow, Suzanne Kamata deftly offers both an insider's and an outsider's view of Japan. Through a diverse group of characters brought together by Japan's passion for baseball, she explores identity, the loss of idealism, and the ragged beauties to be found in that loss."—Annabel Lyon, author of Consent
"The author nails in particular the experience of Christine, an American married to a Japanese man. The novel is a moving portrayal of what it is like to be adrift between cultures."—Louise Heal Kawai, translator of The Cat Who Saved Books by Sosuke Natsukawa
"Kamata's authentic glimpse into Japanese life is appealing and her prose deftly exposes her characters' flaws while evoking empathy. The Baseball Widow is a moving read of great emotional depth."—The Japan Times
When Christine, an idealistic young American teacher, meets and marries Hideki Yamada, an aspiring Japanese high school baseball coach, she believes that their love with be enough to sustain them as they deal with cultural differences. However, Hideki's duties, and the team of fit, obedient boys whom he begins to think of as a surrogate family, take up more and more of his time, just as Christine is struggling to manage the needs of their multiply-disabled daughter and their sensitive son. Things come to a head when their son is the victim of bullies. Christine begins to think that she and her children would be safer – and happier – in her native country. On a trip back to the States, she reconnects with a dangerously attractive friend from high school who, after serving and becoming wounded in Iraq, seems to understand her like no one else.
Meanwhile, Daisuke Uchida, a slugger with pro potential who has returned to Japan after living abroad in Atlanta, may be able to help propel Hideki's team to the national baseball tournament at Koshien. Not only would this be a dream come true for Hideki, but also it would secure the futures of his players, some of whom come from precarious homes. While Daisuke looks to Hideki for guidance, he is also distracted by Nana, a talented but troubled girl, whom he is trying to rescue from a life as a bar hostess (or worse). Hideki must ultimately choose between his team and his family.
ABOUT THE AUTHOR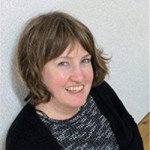 After graduating from the University of South Carolina with a degree in English, Suzanne Kamata went to Japan on the JET Program to help teach English in public schools for "just one year." She wound up marrying a Japanese high school PE teacher and staying.
Her first novel, Losing Kei, was published in 2008, and later translated into Russian. Since then, she has published a number of books in various genres including the award-winning young adult novels Gadget Girl: The Art of Being Invisible, which was an APALA Honor Book and designated a Book of Outstanding Merit by Bank Street College; Screaming Divas, about an all-girl punk rock band in 1980s Columbia, South Carolina, which was named to the ALA Rainbow List and featured on MTV.com; and Indigo Girl, winner of a Gold Nautilus Award for young adult fiction, an SCBWI Crystal Kite Award and honorable mention for a Freeman Book Award.
The Baseball Widow, her first most recent novel for adults, was named an official pick of the International Pulpwood Queens and Timber Guys Book Club. It was awarded a Gold IPPY, and named a Shelf Unbound 2021 Top Notable Book, shortlisted for the 2021 CIBA Somerset Book Awards, and, as a work-in-progress, named a finalist in the William Faulkner–William Wisdom Creative Writing Competition. Having raised twins, she lives in Tokushima Prefecture, Japan, on the island of Shikoku with her husband and two cats. She visits South Carolina once or twice a year.

This program and others like this would not be possible without your financial help for which, as always, Pat Conroy Literary Center gratefully thanks you.