Eliza Lucas Pinckney (1722–1793) revolutionized Colonial American agriculture by successfully cultivating commercial indigo dye production in South Carolina. She was a teenager at the time, entrusted by her father with the management of his Lowcountry plantations. At 21, Eliza married widower Charles Pinckney, and their sons, Thomas and Charles Cotesworth, played distinguished roles in the founding of the new American Republic. Eliza Lucas Pinckney became
the first woman inducted into the South Carolina Business Hall of Fame in 1989, and in 2008, she was also inducted into the official South Carolina Hall of Fame.
Pinckney's legacy as an entrepreneurial innovator and challenger of societal norms is brought to life in Natasha Boyd's historical novel The Indigo Girl. Boyd will discuss her novelization of the life of this iconic South Carolinian on Wednesday,October 10. Free and open to the public, this program will be presented at and in partnership with First Presbyterian Church of Hilton Head Island. A book signing will follow the author's presentation.
Praise for THE INDIGO GIRL
"If you love historical fiction, this book should be on your fall reading list."–Southern Living

"Based on a true story, The Indigo Girl is an outstanding example of historical fiction…Through Eliza's strong internal voice and excerpts from actual letters, Boyd effortlessly brings this character to life. Readers will love discovering the amazing story of a virtually unknown girl who changed the course of history."–Booklist (starred review)

"Without preaching or judging, the narrative integrates the politics of gender inequality, race, and class into Eliza's quest for confidence and allies…Boyd's first historical novel captivates on every level, refreshingly crafting the eighteenth-century world of real-life Eliza Lucas Pinckney."–Library Journal (starred review)

"The Indigo Girl breathes new life into an absorbing true account of one of South Carolina's preeminent historical figures. Eliza Lucas Pinckney's empowering story of persistence and autonomy in defiance of societal and familial expectations makes for imperative reading at a time when disenfranchised voices are powerfully coming to the fore, invigorating new dialogues about the future of our democracy and unwilling to be silenced."–Charleston Post and Courier

"Boyd excels in her descriptions of coastal South Carolina and its climate, in the intricacies of eighteenth-century colonial society, and in her strong characters. Her information regarding indigo production adds interest to the narrative. Eliza is an engaging heroine, both compelling and realistic, who discovers her strengths and capabilities amid a series of setbacks and frustrations. This is a solidly researched and well-crafted story based on the life of a woman, Eliza Lucas Pinckney (1722-1793), largely forgotten today, but who left an important legacy."–Historical Novels Review
Part of the Pat Conroy Literary Center's Visiting Writers Series, this program is sponsored in part by South Carolina Humanities, a not-for-profit organization; inspiring, engaging and enriching South Carolinians with programs on literature, history, culture and heritage.
Website: Facebook Event Page
About the author: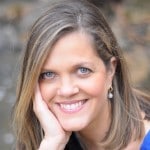 Internationally acclaimed writer Natasha Boyd's debut novel Eversea was a finalist in the 2013 Winter Rose Contest for Contemporary Romance and won the 2014 Digital Book Award for Adult Fiction. She is a member of the Hilton Head Island Writer's Network. Boyd holds a bachelor of science in psychology and has a background in marketing and public relations. For more information, please visit http://www.natashaboyd.com/