Tuesday June 1, 2021 – 6-7 PM EDT
Event by Pat Conroy Literary Center, Pat Conroy Literary Festival
Price: Free · Duration: 1 hr
Public · Anyone on or off Facebook
Website: Facebook Event Page
Join us live on Facebook or on Zoom for an evening with Bill Thompson, author of Why Travel? A Way of Being, A Way of Seeing, in conversation with Lynn and Cele Seldon.
Register in advance to join us in the Zoom room at or watch live on Facebook on June 1, 6:00 p.m.
In Why Travel? A Way of Being, A Way of Seeing, Thompson writes about one subject as a way of exploring a multitude of others. With 40 years' experience as an insatiable world wanderer and travel writer, he guides readers in discovering new ways of seeing themselves, as travelers, individuals, and world citizens, buttressing his approach with personal experience, practical advice, arresting anecdotes and real-world stories. Why Travel? differs from many a travel book in that its approach won't be obsolete in six months' time. It offers readers valuable direction, a renewed sense of wonder, and inspiration for their own explorations.
"Bill Thompson has an insatiable wanderlust. He is motivated by curiosity and driven by wonder and is able to turn those impulses into words and photographs that send readers out into the world for the first (or hundredth) time. His new book Why Travel? answers itself. And it also leads readers of this world traveler into his world. It is a fascinating place." — Robert Cox, former editor-in-chief of the Buenos Aires Herald
Order your copy of Why Travel?
https://bookshop.org/a/8118/9781736126400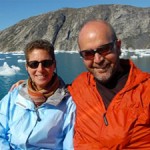 This free program will be moderated by Lynn & Cele Seldon
Lynn and Cele Seldon have spent more than thirty years covering all aspects of travel. Along with a half-dozen books, their work has appeared in Southern Living, Taste of the South, The Local Palate, Cruise Travel, South Carolina Living, TrailBlazer, FoodNetwork.com, USA Today, Atlanta Journal-Constitution, Charlotte Observer, various in-flight publications, and many AAA magazines. They are the authors of 100 Things to Do in Charleston Before You Die and 100 Things to Do in Savannah Before You Die.
About the author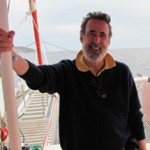 Bill Thompson has written widely on every aspect of travel, from urban adventures to wilderness basics. His explorations span 40 years on six continents, including 48 of the 50 U.S. States, and have produced more than 70 published articles. Also a free-lance arts and book critic, he is the author of Art and Craft: 30 Years on the Literary Beat (University of South Carolina Press) and is currently at work on a book on motion picture history.
www.sojournerartoftravel.com

This program and others like this would not be possible without your financial help for which, as always, Pat Conroy Literary Center gratefully thanks you.