Monday July 19, 2021 – 3-4 PM EDT
Price: Free · Duration: 1 hr
Location: Pat Conroy Literary Center | 601 Bladen Street, Beaufort, SC
Seating is limited: To reserve your spot, please call 843-379-7025 by July 16
Website: Facebook Event Page
The Pat Conroy Literary Center will host an in-person visit with New York Times bestselling author Kristin Harmel, author The Forest of Vanishing Stars, on July 19, at 3:00 p.m. Kristin will be introduced by Cassandra King Conroy, best-selling author and honorary chair of the nonprofit Conroy Center.
This is a free in-person event with limited seating. To reserve your spot, please call 843-379-7025 by July 16. Books will be available for sale and signing.
ABOUT THE NOVEL
The New York Times bestselling author of the "heart-stopping tale of survival and heroism" (People) The Book of Lost Names returns with an evocative coming-of-age World War II story about a young woman who uses her knowledge of the wilderness to help Jewish refugees escape the Nazis—until a secret from her past threatens everything.
After being stolen from her wealthy German parents and raised in the unforgiving wilderness of eastern Europe, a young woman finds herself alone in 1941 after her kidnapper dies. Her solitary existence is interrupted, however, when she happens upon a group of Jews fleeing the Nazi terror. Stunned to learn what's happening in the outside world, she vows to teach the group all she can about surviving in the forest—and in turn, they teach her some surprising lessons about opening her heart after years of isolation. But when she is betrayed and escapes into a German-occupied village, her past and present come together in a shocking collision that could change everything.
Inspired by incredible true stories of survival against staggering odds, and suffused with the journey-from-the-wilderness elements that made Where the Crawdads Sing a worldwide phenomenon, The Forest of Vanishing Stars is a heart-wrenching and suspenseful novel from the #1 internationally bestselling author whose writing has been hailed as "sweeping and magnificent" (Fiona Davis, New York Times bestselling author), "immersive and evocative" (Publishers Weekly), and "gripping" (Tampa Bay Times).
ABOUT THE AUTHOR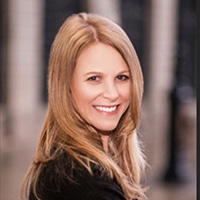 Kristin Harmel is the New York Times bestselling author of a dozen novels including The Book of Lost Names, The Winemaker's Wife, The Room on Rue Amélie, and The Sweetness of Forgetting. She is also the cofounder and cohost of the popular web series, Friends and Fiction.
A former reporter for PEOPLE magazine, Kristin has been writing professionally since the age of 16, when she began her career as a sportswriter, covering Major League Baseball and NHL hockey for a local magazine in Tampa Bay, Florida in the late 1990s. After stints covering health and lifestyle for American Baby, Men's Health, and Woman's Day, she became a reporter for PEOPLE magazine while still in college and spent more than a decade working for the publication, covering everything from the Super Bowl to high-profile murders to celebrity interviews. Her favorite stories at PEOPLE, however, were the "Heroes Among Us" features—tales of ordinary people doing extraordinary things.
In addition to a long magazine writing career (which also included articles published in Travel + Leisure, Glamour, Ladies' Home Journal, Every Day with Rachael Ray, and more), Kristin was also a frequent contributor to the national television morning show The Daily Buzz and has appeared on Good Morning America and numerous local television morning shows.
Kristin was born just outside Boston, Massachusetts and spent her childhood there, as well as in Columbus, Ohio, and St. Petersburg, Florida. After graduating with a degree in journalism (with a minor in Spanish) from the University of Florida, she spent time living in Paris and Los Angeles and now lives in Orlando, with her husband and young son. https://kristinharmel.com

This program and others like this would not be possible without your financial help for which, as always, Pat Conroy Literary Center gratefully thanks you.