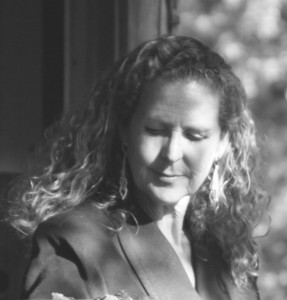 Welcome our friend and Lowcountry neighbor to the Porch: poet, teacher, and novelist Ellen Malphrus.  The last I saw Ellen was at the sad occasion of Pat's last days, where she and her husband Andy not only provided emotional support and loving presence, but an unending supply of succulent Peruvian chicken from Andy's forthcoming restaurant (Andes Rotisserie) in Bluffton. As any southerner will tell you, the woman who brings the best food to a crisis is a Woman To Remember.
Janis Owens: Ellen, Ellen, Ellen, let me give you a hug. (And did you bring any more of that chicken?) I wish this wasn't a virtual porch or I'd say: "We'll call Andy and get us some of that chicken." But we'll soldier on without it.
Ellen Malphrus: Janis, my dear, Andy says he's got a stout stack of wood and will fire up the rotisserie as soon as you make your way back to the Lowcountry. In the meanwhile, he's keeping Sandra and Pat's sister Kathy supplied. They're a couple of addicts when it comes to that chicken—and the Mean Green Dippin' Sauce—but he makes sure they get their fix before they start jonesing.
JO: Let me say that I am powerfully impressed with the scope of your work. You are a triple threat: a poet, creative writing professor at USCB, and lately a novelist with a critically acclaimed book, Untying the Moon. Speaking on behalf of lazy writers everywhere, I have to ask: where do you find the time? What does a working day in your life look like?
EM: It seems to me that the key phrase of your question is "in your life" because there is life, after all, and if you aren't engaged in it, what is there to write about? Right, Janis? Or is that just the rationalization of yet another lazy writer?
Like most of us, I spend a lot of time lamenting the lack of hours in the day. When I'm not whining, when I'm focused and on my game, my writing day begins in the wee hours as visitants arrive from the hinterlands of dreamscapes—those lush places where all is possible. I drift into wakefulness as slowly as I can, transcribing as much as possible before full consciousness kicks in. When it does, I walk across the yard to my writing room, pick up my pen, and set straight into wakeful work before distractions latch hold of me. (In Montana the entire cabin is only one room, so it's a different deal, but there are also far fewer interruptions.)
I ride each wave—whether it's a passage or a paragraph or a sentence or a word—as far as I can, and when it peters out I stand up, step onto the porch, stretch, breathe, maybe light a candle, and catch the next wave. If one doesn't come along I read for a while or turn to revisions or research. If school isn't in session I work until lunch time, take a quick break and get back to it. I'm highly susceptible to disruptions, so the trick is to avoid them as long as possible before I harness up the yoke of the harried world around us.
During the semester, I can only write until mid-morning, then move on to the correspondence, class prep, committee chores, student papers, and teapot tempests that are the components of my university work. When I'm really on my game the muses stick with me during the day, though, and I jot down phrases for a poem-in-progress or notes for the novel. I usually keep a notebook nearby to record these gifts, but many of them are scribbled randomly, no doubt entombed under reams of unorganized paperwork stacked on one of my five desks.
The truth is that often I'm not fully on my game. Too many mornings the distractions catch me before I can flee them. But what a wonderful world it is when I don't get caught. Those are the days when I'm most alive. Those are the days that are golden.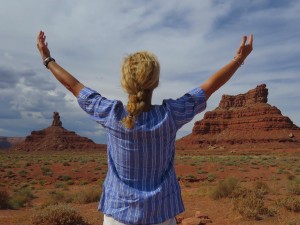 JO: You are a living, working survivor of James Dickey's poetry workshops at USC (as I am of Harry Crews' at UF). Dickey was, in fact, your mentor, and you lived to tell the tale. There are so many Dickey experiences; what was yours?
EM: I witnessed various facets of Jim Dickey's world in the seven years that I was under his wing. I know the tales, and I knew the profoundly complex man behind the persona. Yes, like Harry Crews, Dickey was often larger than life, but because he reminded me of my own imposing father, I was never intimidated by that "largeness."
Dickey taught me about writing and humanity, and that you can't be fully engaged in a life of the mind unless you also get your hands dirty. He taught me in the classroom and during our walks through the Horseshoe (on the USC campus), during visits at his home or mine, in conversations under a canopy of trees. He insisted that a writer have guts enough to dance with the dark side that's part of all our makeup—to explore those nether regions of self that we suppress at Sunday School and Junior League.
As you know, Pat was also a Dickey student for a while. When he and I became friends, in Maine of all places, we immediately began singing the praises of Big Jim Dickey's poetry, and we never really shut up. Pat called me his "sister-in-Dickey," and I like that. A lot. Dickey used to tell me, "Now when I'm gone from here, you listen out for me over the celestial wireless." I have listened, and I have heard, just as I've continued to hear Pat. And girl, I'm sure the two of them are having a fine ol' time, chewing the literary fat out there in the great beyond.
JO: Novelist Ron Rash calls you: "An exciting new voice in Southern fiction," which is a huge endorsement of your work. I love the aspect of writing when a jolt of encouragement in the form of a book deal or endorsement or unexpected great review lands on your desk. I remember those days, especially the early ones. When you read that line, where were you and what did you do? Give an Apache battle cry (I am prone) or sit in awe, or call your husband? I love the details of what writers are doing when they receive these golden validations.
EM:  On February 12, 2015, I was packing for a romantic Valentine's weekend getaway with Andy when my esteemed editor Jonathan Haupt, who is a master of understatement, sent a two sentence message that read: "Here's the first blurb ever received for an Ellen Malphrus novel, and it's from Ron Rash. That's an auspicious beginning." My reaction was somersaults. Triple back flips. Two-fisted bourbon shots. Acrobatics of all kind. And yes, I opened the door to the river and gave a whoop that echoed over the marsh for miles.
I could gush for a long time about the tremendous respect I have for Ron Rash as a writer, about the well-wrought joy and anguish he has brought into my reading life. To have written a book that has a foreword by Pat Conroy and endorsements from writers like Ron Rash and N. Scott Momaday is a possibility that never would have crossed my mind when I first read and marveled at their own work. I am humbled and grateful, I can tell you that.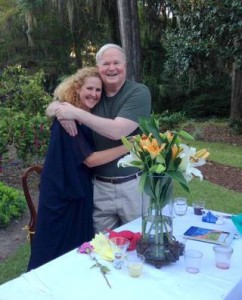 JO: Our friend Pat Conroy was a fount of good advice for other writers, especially first time novelists. Care to share the piece of advice that you found most helpful? (Or hilarious? Or both?)
EM: Pat's most oft repeated advice to me was that simplest, most obvious, yet often most difficult to carry out decree of all time. It was inevitably preceded by dictates and threats such as, "Malphrus, you don't need to be flitting off to Spain. You need to sit your ass at your desk and get your work done." Or, "Malphrus, I'm gonna drive to Bluffton and break that damned banjo.  You don't need bluegrass, you need to sit your ass at your desk and get your work done."
He also counseled by example. His final "well" words to me were, "Malphrus, I'm a trooper." That's what he said when he got in the car to drive home from E. Shaver's in Savannah, from what would be the final book signing of his life. He said this in response to my thanks for his being there and my concern that he'd been feeling a bit poorly and was over doing it. It won't surprise you, dear Janis, that Pat Conroy's last book event wasn't spent autographing his own books. He was there signing the foreword he'd written for mine. Generosity. And never mind about feeling poorly. He had said he'd be there, and by god that's all there was to it for a trooper named Conroy. Think of how many of us were offered his example of boundless generosity and unrelenting commitment.
I might also mention a practical piece of advice Pat gave me the day of my book launch last October. He was at my side, again signing the foreword to my novel Untying the Moon. When the first reader approached, Pat leaned over to me with one of those twinkling blue-eyed smiles and said, "You've got this, kid. Just remember, don't ever sign a book before the reader spells his name. I don't care if it's Bob." That has proven to be handy advice indeed.
JO: You are also fellow advisory council member of the recently opened Pat Conroy Literary Center. Were you excited with the launch? Could you tell us your part in the Center and what you hope it will grow into one day?
EM: Oh, Janis, our "soft opening" held during the inaugural Pat Conroy Literary Festival (October 20-23, 2016) was wonderful. Because so many festival goers were in Beaufort, a fun mix of locals and visitors showed up to wish us well, check out our digs, and raise a glass to our beloved Prince of Titles. As word spreads, people are beginning to generously step forward with the support that's essential for the success our non-profit Center. Exciting is definitely the word.
My role on the advisory board involves programming, and my primary goal is to ensure that we are the Pat Conroy Lively Literary Center—a place where writers and readers, teachers and students, locals and guests can participate in readings and workshops and all manner of stimulating events that will nurture the literary soul. It's grand that we're in the heart of downtown Beaufort in a historic building a stone's throw from the river—a house with nice porches! Nothing like a porch to welcome one and all, and make them feel like home folks. Pat wouldn't have it any other way.
JO: And as always, I have to ask: what's bubbling on the pot of your creative stove? Poetry? More fiction? The Porch wants to know.
EM: Oh, boy. Well, as soon as Untying the Moon was accepted, I set to work on the next novel. It too is mostly set in the Carolina Lowcountry.  Much of my life is spent looking across sweeps of marshlands and ribbons of rivers, and no matter where I ramble and roam, I can't get away from salt water places and people. Don't want to. It's coming slowly because I was clueless about how busy life gets with appearances and promotion once a book comes out. Dickey and Conroy never told me that part. There's been a lot of highway time spent thinking about my characters and the trouble they're already getting themselves into, though. And I'm also getting juiced up about a collection of short stories and poems I've been polishing for submission while I'm working on the novel.
JO: Thanks for dropping by The Porch and sitting a spell. One last request (aside from bringing more of that chicken): how do readers get their hands on your novel? Give us a link or two.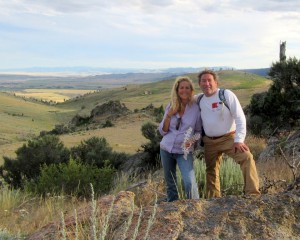 EM: Sounds to me like I'd best box up a couple of Andy's birds and overnight them to you. We can't have you wasting away for want of rotisserie chicken. As for the novel, Untying the Moon is available in hardback and e-book editions through independent booksellers everywhere, including McIntosh Book Shoppe, Beaufort Bookstore, NeverMore Books, and E. Shaver Bookseller–as well as online at places like Barnes & Noble and Amazon, I'd love for folks to check out my website too: www.ellenmalphrus.com. Thanks for inviting me for a Porch visit, Janis. It's been a pleasure!
About Janis Owens: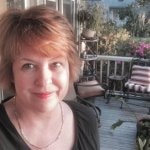 Janis Owens is a novelist, memoirist, folklorist, and storyteller. She is a native of Florida and a graduate of Harry Crews' Creative Writing Workshop at the University of Florida. The author of four novels, My Brother Michael, Myra Sims, The Schooling of Claybird Catts, American Ghost, and a memoir cookbook, The Cracker Kitchen. She lives in Newberry, Florida, and Golden, Colorado, and is working on her fifth novel.