A NATIONAL MONTH POETRY READING EVENT
Featuring eight local poets, the fifth annual Kick-Start Poetry Month Reading offers an opportunity to gather in celebration of the written and spoken word. April is National Poetry Month, a time for reading, writing, and sharing poetry. The reemergence of Spring's warmth, growing daylight, and blossoming flowers remind us of the beauty around us, reconnecting us with the song and sense of the poetry in our lives.
Free and open to the public, this poetry reading features the wit, wisdom, and wonder of Denny Baer, Andrew K. Clark, Tim Conroy, Kacy Jones, Susan Madison, Bill Newby, Meryl Newell, and Elizabeth Robin; sponsored in part by the Island Writers' Network and the Pat Conroy Literary Center.
Website: Facebook Event Page
ABOUT THE POETS & PERFORMERS: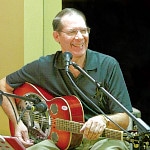 Denny Baer is a retired, long-time resident of Hilton Head Island where he lives with his wife Fran. After military service, college and 38 years as a manager with a major food company, he was finally able to focus on his many hobbies including guitar and banjo. An active member of Hilton Head Jammers, Denny has discovered the joy of songwriting and playing along with other musicians.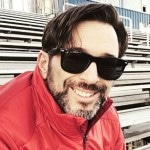 Andrew K. Clark is a poet whose work has recently appeared in Out of Anonymity – the UCLA Writing Project, Good Juju, The Zingara Review, and The Literary Nest. He is the recipient of the Roy F. Powell Creative Writing Award in Poetry from Georgia Southern University. He is a native of Asheville, NC, and is searching for a home for his novel, The Day Thief.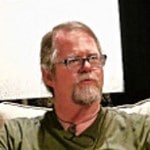 Tim Conroy is a former educator. His work has been published in literary journals, magazines, and compilations, including Fall Lines, Jasper, and Marked by Water. In 2017, Muddy Ford Press published his first book of poetry, Theologies of Terrain. Edited by Ed Madden, poet laureate of the City of Columbia. A founding board member of the Pat Conroy Literary Center, established in his brother's honor, Conroy lives in Columbia.
Kacy Jones is a senior at Hilton Head Prep. She will be attending Vanderbilt University in the fall with the intent to be an English teacher. She is active in theatre and Quiz Bowl.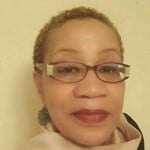 Susan Madison is a poet, essayist, and visual artist. She is the author of If I can't sing the blues, a collection of poems, essays and visual art, and Gullah Paths. Madison lives on St. Helena Island.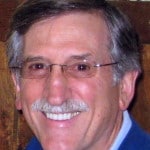 Bill Newby is an "everyday writer," using poetry and fiction to explore moments of celebration, complaint, concern, and comedy. His work has appeared in Whiskey Island, Ohio Teachers Write, Bluffton Breeze, Panoplyzine and Sixfold. His first volume of poetry, Sea Chests or a Carry-On, was published January, 2018.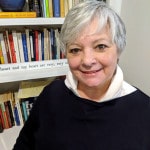 Meryl Larsen Newell is a resident of Hilton Head Island, via Long Island, NY, and Atlanta, GA. She is a graduate of Oglethorpe University, where she majored in English literature. She studied poetry with Anita Skeen at the Ghost Ranch Writers' Workshop in Abiquiu, NM. Meryl's work has appeared in a number of volumes of Oh, Georgia. She is a member of the Island Writers' Network on Hilton Head Island.
Elizabeth Robin, a retired teacher, published her first collection of poems with Finishing Line Press in 2017. Silk Purses and Lemonade explores the challenges of human experience, both personal and cultural. Her second collection, Where Green Meets Blue, will be out with Finishing Line Press in May, 2018.