UPDATE: This workshop has been rescheduled to Thursday June 1, 2023 6:00-8:00 p.m. EDT
Register: patconroyliterarycenter.eventbrite.com
Cost: $45
Limited to 15 participants (A minimum of ten participants is needed for this workshop.)
Online: Zoom
When an agent or editor asks, "What's your book about?" will your brief description (your logline) capture their interest? Will they ask for more? Will they see you as a skilled professional or an eager newbie who isn't quite sure what they are doing?
Even the most skilled authors find distilling their book down to a compelling pitch difficult to do, not because they don't know what their book is about, but because they do. In fact, they know it so well that they don't want to leave anything out. This results in more of a summary than juicy marketing copy designed to hook and interest an agent or a publisher.
In this virtual workshop led by USA Today bestselling novelist and Tall Poppy Writers founder Ann Garvin, you will learn how to get to the very heart of your project and make certain that the story you're working on is compelling and clear. Even the most complicated or quiet of tales can be pitched in such a way that people will sit up and take notice.
Tuesday, May 9, 6:00-8:00 p.m. on Zoom. Limited to 15 participants. $45/person.
Learn more and register at https://patconroyliterarycenter.eventbrite.com
This workshop will be held as an online video conference call through Zoom. Details for joining the video call will be provided to all participating writers after registering.
Website: Facebook Event Page
About our instructor: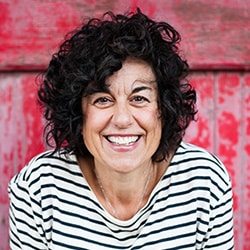 Ann Garvin, PhD, is the USA Today bestselling author of five funny and sad novels about people who do too much, in a world that asks too much from them. Her forthcoming novel, There's No Coming Back From This, will be published this August. Ann teaches in the low-residency master of fine arts program at Drexel University and lives in Wisconsin with her anxious and overly protective dog, Peanut. She is the founder of the Tall Poppy Writers and is dedicated to helping authors find readers and vice versa. For more information visit www.anngarvin.net.

This program and others like this would not be possible without your financial help for which, as always, Pat Conroy Literary Center gratefully thanks you.