Our monthly virtual Open Mic Night is presented on Zoom in partnership between the Pat Conroy Literary Center and the South Carolina Writers Association. Our featured writer for September is Susan Cushman, author of Pilgrim Interrupted. Join us live on the Conroy Center's Facebook page for readings by a pantheon of participating writers from in and beyond our South Carolina lowcountry.
Online with Facebook Live
Thursday, September 8, 2022 at 6 PM – 7:30 PM EDT
Price: Free · Duration: 1 hr 30 min
Interested in reading as part of Open Mic? Let us know at contact@patconroyliterarycenter.org
We want to build our community of writers and an appreciation for the art and talent of new, emerging, and long-time writers. Thank you for supporting this partnership!
About our featured writer: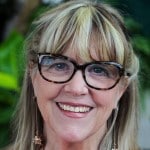 Susan Cushman is author of five books: PILGRIM INTERRUPTED (essays/memoir), JOHN AND MARY MARGARET (novel), FRIENDS OF THE LIBRARY (short stories), CHERRY BOMB (a novel) and TANGLES AND PLAQUES: A MOTHER AND DAUGHTER FACE ALZHEIMER's (a memoir).
She is editor of three anthologies: SOUTHERN WRITERS ON WRITING, A SECOND BLOOMING: BECOMING THE WOMEN WE ARE MEANT TO BE, and THE PULPWOOD QUEENS CELEBRATE 20 YEARS!
Susan was co-director of the 2013 and 2010 Oxford (Mississippi) Creative Nonfiction Conferences. She was director of the 2011 Memphis Creative Nonfiction Workshop. She was a panelist at the 2017, 2018, and 2021 Mississippi Book Festival, the 2017 Decatur Book Festival, the 2012, 2017 and 2018 Southern Festival of Books, the 2013, 2018, and 2019 Louisiana Book Festival, a speaker at the 2018 Mississippi Writers Guild Conference, the 2018 Alabama Writers Conclave Conference, the 2019 Southern Literary Festival, the 2019 Middle Tennessee State University Writers Conference, and the 2020 AWP (Association of Writers and Writing Professionals) Conference. A native of Jackson, Mississippi, Susan lives in Memphis. www.susancushman.com.

This program and others like this would not be possible without your financial help for which, as always, Pat Conroy Literary Center gratefully thanks you.