REGISTRATION: Eventbrite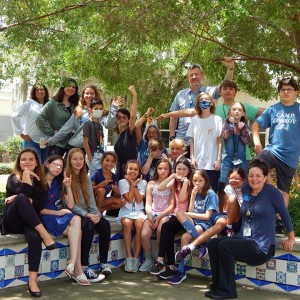 Camp Conroy is a two-week day camp build-a-book experience for young writers and artists, ages 8 to 14. Participants will create independently and collaboratively as they research, write, illustrate, edit, design, and ultimately publish a book together.
The nonprofit Pat Conroy Literary Center's 6th annual Camp Conroy will be held June 12 to 23, Monday to Friday, 8:00 a.m. to 4:00 p.m. (Drop-off and pick-up hours are between 8:00-9:00 a.m. and 3:30-4:00 p.m.), with a closing reading to be held on Friday afternoon, June 23. Presented in partnership with Beaufort Middle School, the camp will creatively explore this year's theme, "When we find ourselves on a voyage exploring the unknown, we discover extraordinary adventures leading to the most bountiful treasures."
During the first week of the camp, we invite our campers to immerse themselves in creative exploration as they respond to our theme. In the second week, campers refine their stories, essays, poems, artwork, and photography as they build their anthology together. Participants also constructively critique one another's work, forming thematic connections as they combine their selected works into a cohesive, collaborative publication.
Camp Conroy invites diversity and inclusivity among our campers with respect to race, religion, ability, and all other aspects of identity.
Camp Conroy 2023 Theme: When we find ourselves on a voyage exploring the unknown, we discover extraordinary adventures leading to the most bountiful treasures.
The $300 registration fee for Camp Conroy includes two weeks of instruction, camp activities, and healthy daily snacks. Students must bring their own lunches and drinks each day. (This is a day camp; overnight lodging and meals are not included.) After the camp, participants will each receive a copy of their published anthology. Registration closes on May 15.
In the 2004 Pat Conroy Cookbook, Pat describes his "Bill Dufford Summer" spent between his junior and senior years on the campus of Beaufort High School (what is now Beaufort Middle School, the site of last year's Camp Conroy). It was a transformative summer for Pat and for his principal, mentor, and surrogate father figure, Bill Dufford. As Pat writes at the end of his recollection, "I had everything—the best summer of my life." That has been and remains the goal of our Camp Conroy, to give our campers the best summers of their lives. We hope you will join us this year.
Applying for a Scholarship: A limited number of full and partial scholarships are available, including a scholarship established in memory of Maura Connelly, an instructor in our original Camp Conroy. To apply, interested students should submit a sample of their work (story, essay, poem, artwork, or photography) with a brief letter about their interest in the Camp Conroy experience by May 15, to the Pat Conroy Literary Center, Attention: Camp Conroy, 601 Bladen Street, Beaufort, SC 29902. Scholarship recipients will be contacted in early June.
Sponsoring a Scholarship: Tax-deductible donations to the nonprofit Pat Conroy Literary Center are most welcome to sponsor student scholarships or a visiting instructor for Camp Conroy. See the camp registration link for details.
Questions: Email us at campconroysc@gmail.com.
MEET OUR INSTRUCTORS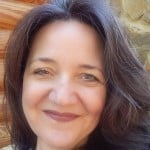 Lisa Anne Cullen is an author, illustrator, and artist. Her most recent books are the Carolina folktales Little Orange Honey Hood, Three Wild Pigs (University of South Carolina Press/Young Palmetto Books) and Haskell & Greta (Quantum 8 Press). She is a member of the National Association of Women Artists, Seacoast Artists Guild, Seacoast Artist's Guild & Gallery Writer's Group, and teaches art and illustration. She holds an MFA in writing for children.
Twice nominated for the Pushcart Prize (2019 & 2023), Miho Kinnas is a Japanese poet and translator. Two collections of poetry, Today, Fish Only (2014) and Move Over, Bird (2019) were published by Math Paper Press. We Eclipse Into the Other Side, co-written with E. Ethelbert Miller, will be released from Pinyong Publishing in summer, 2023. Elaine Equi chose her poem, "Three Shrimp Boats Over the Horizon" (Wet Cement Press Magazine) for The Best American Poetry 2023.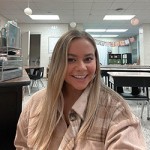 Maddy Roth is a third grade teacher at Lady's Island Elementary School. She earned her bachelor's degree in Elementary and Early Childhood Education with a minor in Special Education from Pennsylvania State University in the spring of 2021. She also runs a competitive gymnastics program at The Foundry in Beaufort and coaches JV Cheerleading at Beaufort High School.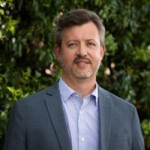 Jonathan Haupt is the executive director of the Pat Conroy Literary Center, the former director of the University of South Carolina Press, and co-editor of Our Prince of Scribes: Writers Remember Pat Conroy, winner of 17 book awards. In 2020, he was awarded the Doug Marlette Literacy Leadership Award by the Pulpwood Queens, the largest book club in the U.S.

This program and others like this would not be possible without your financial help for which, as always, Pat Conroy Literary Center gratefully thanks you.