Register: patconroyliterarycenter.eventbrite.com
October 14 and 15, and October 21 and 22 9:30-4:00 p.m. EDT
Cost: $2225 for all 4 days
Limited to 10 participants
Venue: Pat Conroy Literary Center | 601 Bladen St Beaufort, SC 29902
Maybe you were coached to turn off your "inner editor" and this advice made it easier to complete your manuscript. Congratulations! It's time to celebrate!
"A book is a party the writer throws for the reader." Wait a minute. Look who's on the guest list: readers. And hold the confetti! That nifty little quote implies that the writer is the host. Whoa, you're thinking, throwing a party is something someone else should do. It sounds like a lot of work.
Don't despair. Dorothy Parker once said, "I hate writing, but I love having written." It's true, the fun begins after we've written. Then we have something to play with, something to revise. Revision is what grants readers access to the festivities. Editing ensures that guests don't get lost on their way to the party and provides proper introductions once they arrive. Good editing makes them want to stay.
In this four-day workshop, we'll reactivate (and even befriend) our inner editors. We'll examine other writers' early drafts, try our hand at editing those, and compare our efforts to final, published versions. Instead of worrying where to put commas, we'll explore where our characters are, what they're saying and doing, and why. We'll explore how to leverage key story elements to their best advantage, making the work tighter and stronger. Working in pairs, we'll analyze and revise our work and share our breakthroughs. By the end of the workshop, we'll have a clear plan for our "party" and the confidence to execute it.
William Zinsser said that rewriting is where the game is won or lost. Whether you've just completed your first draft, or your twenty-first, this workshop is where you learn to win.
FORMAT and COST:
This highly interactive in-person workshop will be held at the Pat Conroy Literary Center (601 Bladen St., Beaufort) from 9:30 a.m. to 4:00 p.m. on two consecutive weekends, October 14 and 15, and October 21 and 22. Snacks and drinks provided; lunch on your own. Limited to 10 participants; $2,225 per person. Registration includes all 4 days.
Participants are asked to bring a completed draft of their manuscripts. While the techniques discussed in the workshop are applicable to fiction and nonfiction, the session will focus on the editing of nonfiction work for publication.
A detailed day-by-day outline of the workshop will be provided in advance to all registered participants.
TESTIMONIALS:
"Because of Leslie, I am a much better writer. Her guidance and tutelage were invaluable." —Dan Pliszka, author of Life is Great! (Even if Your Boat Flips Over)
"For my novel, and its iterations over time, I am thankful for Leslie's sharp eyes and clear-headed comments." —Karen Salyer McElmurray, author of Wanting Radiance
"Leslie Rindoks is the best in the business. She's timely, quick-witted, steadfast, and kind. Her mentorship took me from a timid wannabe writer to an author writer with a distinct style." —Amelia Wyatt, author of Ozzy and the Island and Mind the Gap
"I owe Leslie so much for her knowledge and her intuition as to what makes a good story. She certainly knows her business. In my mind, she is quite brilliant." —Michael Ambrose, author of the forthcoming Learning to Land
Learn more and register at https://patconroyliterarycenter.eventbrite.com
Website: Facebook Event Page
About our instructor: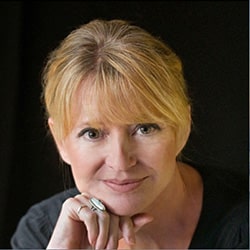 Originally from Chicago, Leslie Rindoks studied writing at Iowa Writers' Workshop and illustration at Maryland Institute College of Art. She holds a BFA and MFA in design, and an MFA in creative writing and publication arts.
The founder of Lorimer Press and WayWord Books (waywordbooks.com), she has edited more than 70 books. Passionate about combining words and images, she was the lead writer and book designer for LUCK, A Collection of Facts, Fiction, Incantations & Verse and her work was featured in Far From the Centers of Ambition and 100 Love Notes. Writing as Avery Caswell, she is the author of the story collection MotherLoad and the novels Salvation and Dry Spell. (averycaswell.com)

This program and others like this would not be possible without your financial help for which, as always, Pat Conroy Literary Center gratefully thanks you.