Register: patconroyliterarycenter.eventbrite.com
When: Saturday February 18, 2023; 10:00 a.m. – 12:00 noon
Cost: $45
Limited to 12 participants
Location: Pat Conroy Literary Center (601 Bladen St., Beaufort, SC)
You do not need to write about something in order to write a lyrical poem. Poems are written with words, not ideas.
Taking its title from a Talking Heads song, this two-hour workshop uses verbal play, emphasizing lyricism and non-narrative technique. As in jazz, a lyrical poem riffs on the verbal energy of its initial lines to evolve towards a whole greater than the sum of its parts.
We will explore word-sounds and what these suggest, without regard to meaning. Meaning will be arrived at rather than be predetermined. We will create non-sense that actually makes sense! Participants need to have paper so they can do in-class exercises based on material handed out. These will enable each participant to craft a short poem. The workshop will be fun and instructive!
This in-person workshop is limited to 12 participants and will be held at the Pat Conroy Literary Center (601 Bladen St., Beaufort) on February 18, 2023; 10:00 a.m. – 12:00 noon
Learn more and register at https://patconroyliterarycenter.eventbrite.com
Website: Facebook Event Page
About our instructor: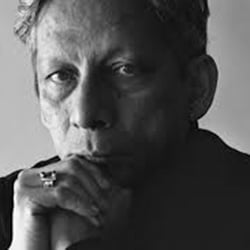 Luis H. Francia is a poet, playwright, nonfiction writer, and occasional filmmaker. He is an adjunct professor at New York University, where he teaches Filipino Language and Culture.
His latest poetry collection is Thorn Grass (University of the Philippines Press, 2021). Previous collections include Tattered Boat, The Beauty of Ghosts, Museum of Absences, and The Arctic Archipelago and Other Poems. Included in many anthologies, he has been a first-prize winner in the Philippines' most prestigious literary competition, the Palanca Literary Awards, and honored by the Union of Philippine Writers in 2014. His works have been translated into Filipino, Chinese, Spanish, French, and German. He has read at numerous literary festivals in Australia, Canada, China, the Philippines, and Nicaragua, and in various US cities, such as New York, Washington DC, San Francisco, and Chicago.
His nonfiction works include the memoir Eye of the Fish: A Personal Archipelago, winner of both the 2002 PEN Open Book Award and the 2002 Asian American Writers award, and Memories of Overdevelopment: Reviews and Essays of Two Decades. His A History of the Philippines: From Indios Bravos to Filipinos was published in 2010, with a revised edition in 2014. He is in the Library of America's Becoming Americans: Four Centuries of Immigrant Writing. His latest collection of nonfiction, RE: Reflections, Reviews, and Recollections, was released in 2015.
His first full-length play The Strange Case of Citizen de la Cruz, was given its world premiere by Bindlestiff Studio in San Francisco in 2012, and restaged in 2022 by New York's Atlantic Pacific Theater . Another play, Black Henry, on Magellan's 1521 landfall in the Philippines, was virtually staged by New York University 's King Juan Carlos Center and Sulo: Philippine Studies Initiative, in late April of 2021, the quincentennial of that historic voyage.
He has taught poetry, nonfiction writing, and playwriting at, among other places, Yale, the Iowa Writers Program, the City University of Hong Kong, Sun Yat Sen University in Guangzhou, China, and St. Benilde College and Ateneo de Manila University in Manila. He and his wife, the art historian Midori Yamamura, live in Jackson Heights, Queens.

This program and others like this would not be possible without your financial help for which, as always, Pat Conroy Literary Center gratefully thanks you.