Our monthly virtual Open Mic Night is presented in partnership between the Pat Conroy Literary Center and the South Carolina Writers Association. Our featured writer for May is Annette Saunooke Clapsaddle, author of the debut novel Even As We Breathe, winner of the Thomas Wolfe Memorial Literary Award. Join us live on the Conroy Center's Facebook page for readings by a pantheon of participating writers from in and beyond our South Carolina lowcountry.
When: Thursday, May 11, 2023 at 6 PM – 7:30 PM EDT
Price: Free · Duration: 1 hr 30 min
Where: Facebook Live
Interested in reading as part of Open Mic? Let us know at contact@patconroyliterarycenter.org
We want to build our community of writers and an appreciation for the art and talent of new, emerging, and long-time writers. Thank you for supporting this partnership!
About our featured writer: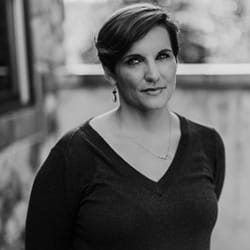 Annette Saunooke Clapsaddle, a citizen of the Eastern Band of Cherokee Indians, resides in Qualla, NC. She holds degrees from Yale University and the College of William and Mary.
Her debut novel, Even As We Breathe (UPK 2020), was a finalist for the Weatherford Award, named one of NPR's Best Books of 2020, and received the Thomas Wolfe Memorial Literary Award (2021). It also is the first novel published by a citizen of the Eastern Band of Cherokee. Clapsaddle's work appears in Yes! Magazine, Lit Hub, Our State Magazine, and The Atlantic. She is a former secondary English and Cherokee Studies educator. Currently, Clapsaddle is an editor for the Appalachian Futures Series (UPK), serves on the Board of Directors for the Museum of the Cherokee Indian, and is the President of the Board of Trustees for the North Carolina Writers Network. www.asaunookeclapsaddle.com

This program and others like this would not be possible without your financial help for which, as always, Pat Conroy Literary Center gratefully thanks you.