Saturday March 18, 2023 – 5:30-7:30 PM EDT
Price: Free public drop-in event
Registration: No advance registration needed
Venue: Pat Conroy Literary Center | 601 Bladen St., Beaufort
Website: Facebook Event Page
Our nonprofit Conroy Center is honored to host the book launch for Slack Tide, the Beaufort-based debut novel from Nancy Ritter. This free public drop-in event will be held at the Conroy Center (601 Bladen St., Beaufort) on Saturday March 18, from 5:30 to 7:30 pm. Refreshments will be served. Books will be available for sale and signing, with proceeds benefiting the Conroy Center. No advance registration needed.
About Slack Tide
Coping with the death of her mother, loss of her job, and ending of a long-term relationship, Cecilia Gilbert decides to start over in Beaufort, South Carolina. On her first day in town, her beloved dog disappears. As she searches for Wink, Cecilia meets and befriends a quirky cast of characters who help her grapple with Wink's unknown fate. The Lowcountry of South Carolina comes alive in this deeply contemplative and empathetic exploration of community, grace, and forgiveness.
"Part My Dog Skip and part Midnight in the Garden of Good and Evil, this novel is a beautifully crafted literary mystery of anyone who has loved and lost and found the healing power of hope along the way."–Cassandra King, author of Tell Me a Story: My Life with Pat Conroy
"Slack Tide is a heartfelt love letter to the essential connections we can, and must, forge to one another when we are set adrift by loss. This novel brims with memorable characters in a Lowcountry backdrop which proves to be as precarious as it is wondrous."–Jonathan Haupt, coeditor of Our Prince of Scribes: Writers Remember Pat Conroy
"Ritter's prose pulls us into the extraordinary mind and expansive heart of a woman who is unafraid to love, to seek, to connect, and ultimately to forgive and live. Her journey connects the mystical Lowcountry with transformative relationships, a brilliant mind, and a hear that beats with great love."–Rebecca Bruff, author of Trouble the Water
"This literary mystery intertwines lush descriptions of the South Carolina Lowcountry with a feisty narrator's exploration of wounded souls. Its love stories are as satisfying as its defiant, decisive conclusion."–Valerie Sayers, author of The Powers and Brain Fever
ABOUT THE AUTHOR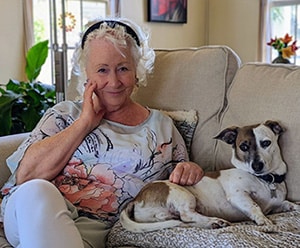 Nancy Ritter has been writing her entire life, including long letters to her English professor grandfather and notes passed surreptitiously to her best friend in junior high. In her professional career, she worked as a paralegal, a reporter, and an editor. She has received numerous awards for her writing, culminating in a Service to America Medal for her work at the U.S. Department of Justice on the nation's missing persons crisis, where she first learned about "ambiguous loss," an issue she explores in Slack Tide.
Born in New Mexico, Nancy grew up in Minnesota, receiving her B.S. in English Education from the University of Minnesota. When she realized she didn't possess the temperament to survive classroom teaching or Minnesota winters, she moved to Seattle, where she worked as a paralegal. Other jobs took her across the country to New Jersey, then down to Washington, D.C., before she followed the siren call of the South and landed in Beaufort, South Carolina.
A vocal advocate of community service, Nancy has tutored and mentored kids, worked with elderly folks in nursing homes, and, most recently, served on a citizen task force investigating issues of racial equity and civic rights justice. She volunteers with the Pat Conroy Literary Center, a nonprofit organization that nurtures a diverse community of readers and writers. An avid reader and lapsed musician, Nancy spends as much time as possible exploring Hunting Island and other South Carolina treasures with her [fifth] rescue dog, Otis.

This program and others like this would not be possible without your financial help for which, as always, Pat Conroy Literary Center gratefully thanks you.