A March Forth special event
Friday March 3, 2023 – 5-6:00 PM EDT
Price: Free · Duration: 1 hr
Location: NeverMore Books (910 Port Republic Street) | please call NeverMore to reserve your seat: 843-812-9460
As a free event of the Pat Conroy Literary Center's seventh annual March Forth, the Conroy Center and NeverMore Books will host an evening with New York Times bestselling novelist De'Shawn Charles Winslow, author of the newly published Decent People, in conversation with Jonathan Haupt.
Winslow's debut novel, In West Mills, was awarded the Center for Fiction First Novel Prize and the Willie Morris Award for Southern Fiction. Decent People returns to West Mills with a social justice-themed murder mystery, which has already been recognized on the recommended reading lists of USA Today, Good Housekeeping, the American Booksellers Association's Indie Next, and Apple Books.
Free and open to the public, this book discussion and signing will be held at NeverMore Books (910 Port Republic St, Beaufort) on Friday, March 3, at 5:00 p.m. Seating is limited; please call 843-812-9460 to reserve in advance.
Website: Facebook Event Page
ABOUT DECENT PEOPLE
In the still-segregated town of West Mills, North Carolina, in 1976, Marian, Marva, and Lazarus Harmon–three enigmatic siblings–are found shot to death in their home. The people of West Mills are in a frenzy of finger-pointing, gossip, and wonder. The crime is the first reported murder in the area in decades, but the white authorities don't seem to have any interest in solving the case.
Fortunately, one person is determined to do more than talk. Miss Josephine Wright has just moved back to West Mills from New York City to retire and marry a childhood sweetheart, Olympus "Lymp" Seymore. When she discovers that the murder victims are Lymp's half-siblings, and that Lymp is one of West Mills's leading suspects, she sets out to prove his innocence. But as Jo investigates those who might know the most about the Harmons' deaths, she starts to discover more secrets than she'd ever imagined, and a host of cover-ups–ranging from medical misuse to illicit affairs–that could upend the reputations of many. For readers of American Spy and Bluebird, Bluebird, Decent People is a powerful new novel about shame, race, money, and the reckoning required to heal a fractured community.
"De'Shawn Charles Winslow invites readers on a satisfying ride that, through his keen observations of human nature, leads to deeper considerations of the glacial progress of racial equality."―BookPage, starred review
"Winslow chronicles the aftermath of a triple homicide that rocks a segregated Southern community in his dynamic latest . . . There are a trove of surprises along the way to the well-earned resolution, and Winslow entrances readers with strong characters, impeccable prose, and brisk pacing. As a character-driven mystery, it delivers the goods."―Publishers Weekly
ABOUT THE AUTHOR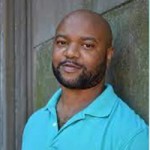 De'Shawn Charles Winslow is the author of In West Mills, a Center for Fiction First Novel Prize winner, an American Book Award recipient, a Willie Morris Award for Southern Fiction winner, and a Los Angeles Times Book Award, Lambda Literary Award, and Publishing Triangle Award finalist. His second novel, Decent People, was published in January 2023. He was born and raised in Elizabeth City, North Carolina, and graduated from the Iowa Writers' Workshop.
ABOUT OUR INTERVIEWER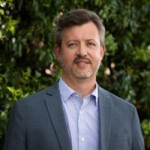 Interviewer Jonathan Haupt is executive director of the Pat Conroy Literary Center, a judge for the Willie Morris Award for Southern Fiction, and a guest book reviewer for the Pulitzer Prize-winning Charleston Post and Courier.
MARCH FORTH continues on Saturday, 3/4, with a free young readers read-aloud event at the Port Royal Farmers Market and a ticketed day of special events at Penn Center featuring appearances by J. Drew Lanham, John Lane, Megan Miranda, and Marcus Amaker. Learn more and register in advance at Eventbrite
March Forth is presented in collaboration between the nonprofit Pat Conroy Literary Center and Penn Center, NeverMore Books, the Storybook Shoppe, the Port Royal Farmers Market, Catering by Debbi Covington, and the DAYLO (Diversity Awareness Youth Literacy Organization) chapters of Beaufort High School and Beaufort Academy, and sponsored in part by a grant from South Carolina Humanities, a not-for-profit organization inspiring, engaging and enriching South Carolinians with programs on literature, history, culture and heritage.

This program and others like this would not be possible without your financial help for which, as always, Pat Conroy Literary Center gratefully thanks you.