Click the 3 Bars icon

 to select a List or Day Calendar.
Click the box with Date on the left to select a time period.
1 event,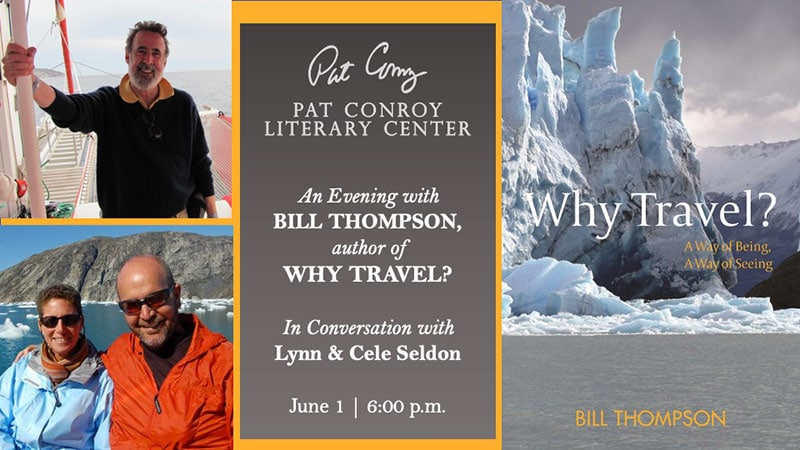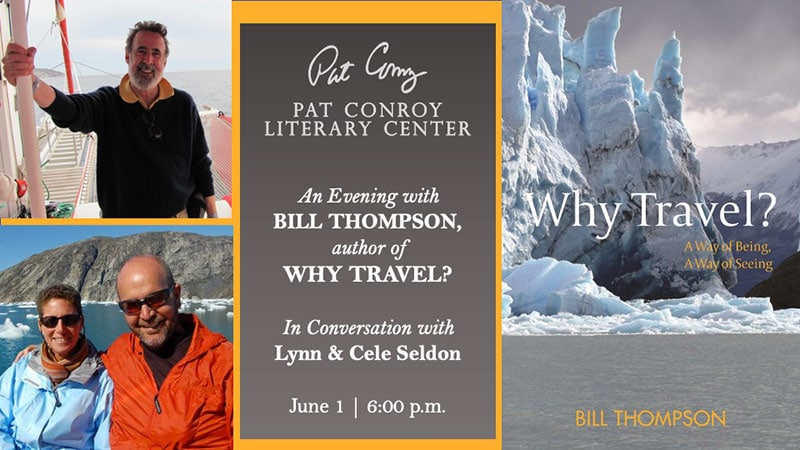 Join us live on Facebook or on Zoom for an evening with Bill Thompson, author of Why Travel? A Way of Being, A Way of Seeing, in conversation with Lynn and Cele Seldon.
1 event,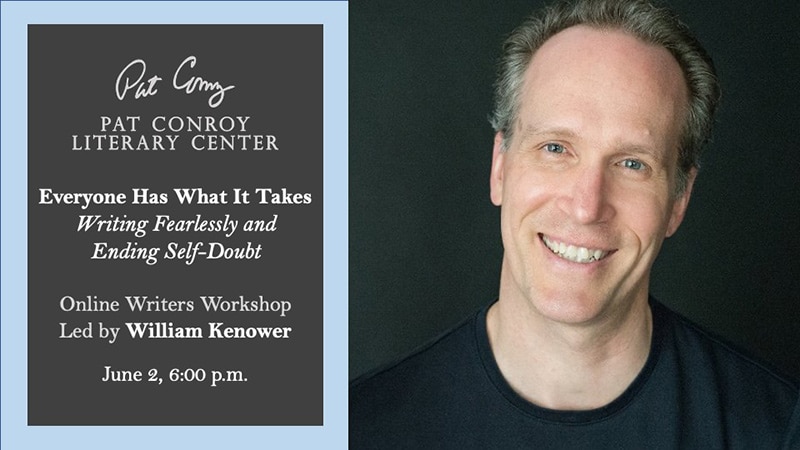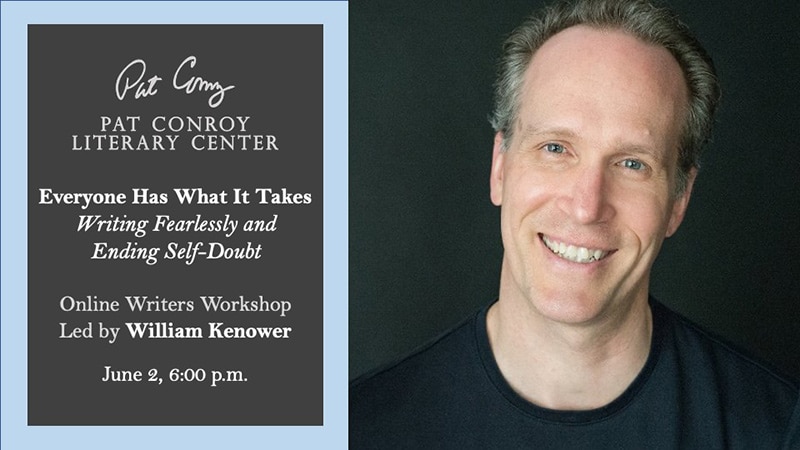 In this class, William Kenower, author of Everyone Has What It Takes and Fearless Writing, guides students through the many emotional blocks that keep all of us, regardless of our experience level, from accessing our inherent genius and telling our best stories.
1 event,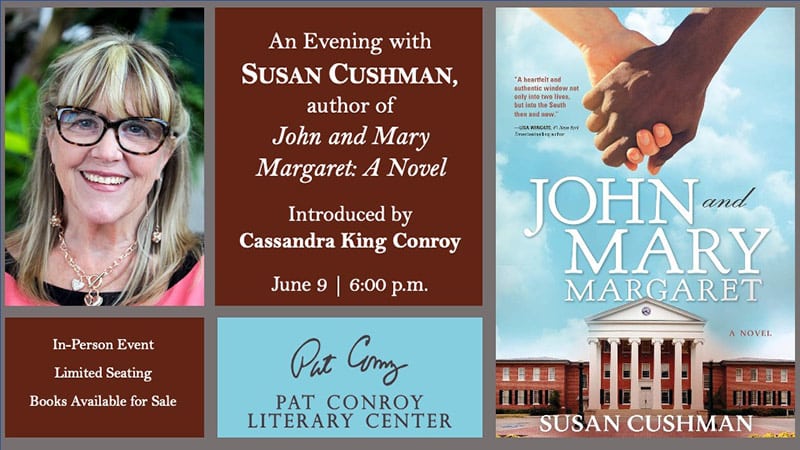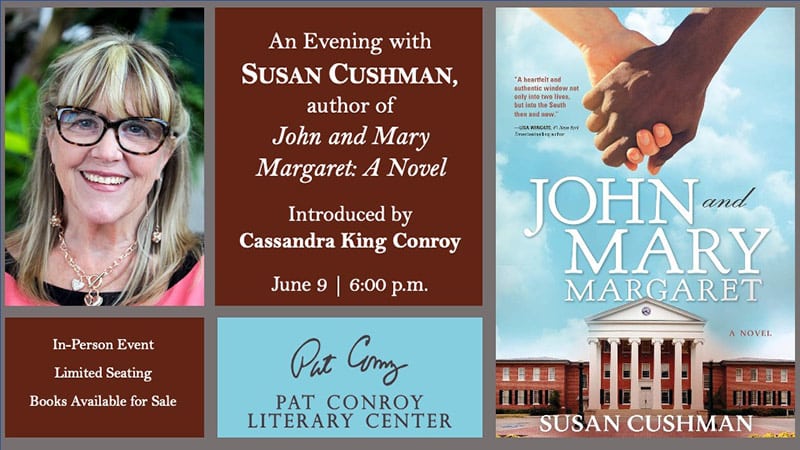 The Pat Conroy Literary Center will host an evening with Susan Cushman, author of the new novel, John and Mary Margaret, on June 9, at 6:00 p.m. Susan will be introduced by Cassandra King Conroy, best-selling author and honorary chair of the nonprofit Conroy Center.
2 events,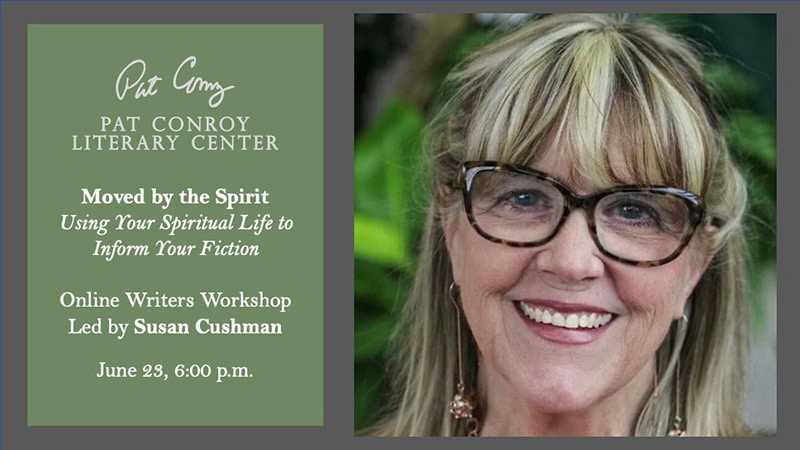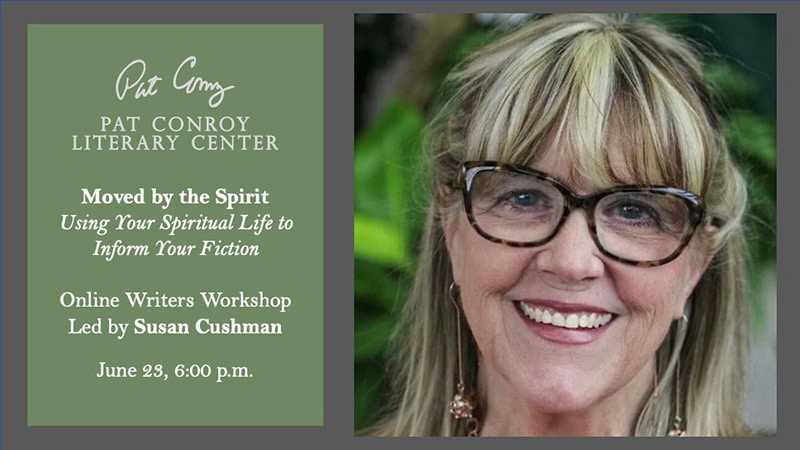 This workshop is for anyone wanting to write fiction informed by your spiritual life. Susan will discuss the ways in which her spiritual life informs her fiction, and also share examples from other writers, including Flannery O'Connor, Dostoyevsky, Chekov, and several contemporary authors.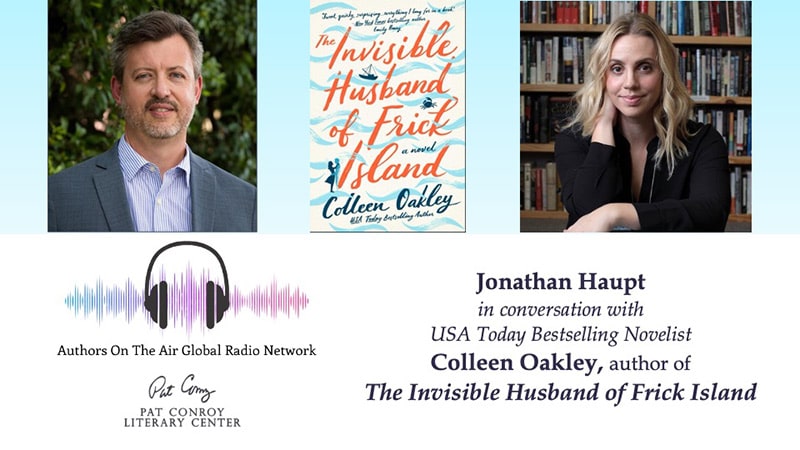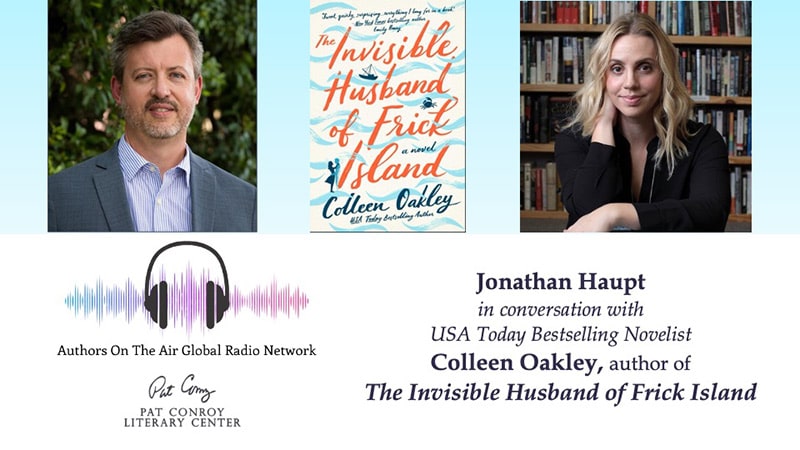 The Pat Conroy Literary Center and the Authors on the Air Global Radio Network proudly present executive director Jonathan Haupt in conversation with novelist Colleen Oakley, author of The Invisible Husband of Frick Island.
1 event,
The Pat Conroy Literary Center will host a virtual visit with Matthew A. Tallon, coauthor with his father, Lt. Col. Joseph F. Tallon, of the new memoir, 100 Days in Vietnam, on June 24, at 6:00 p.m.