WRITING WORKSHOP
Therapists often suggest journaling as a way forward when grieving the loss of a loved one. For a writer, the choice seems a natural one. Yet Elizabeth Robin found expressing emotions in this way impossible when her only brother and her beloved husband both fell ill and died within a two-year span. Then she discovered she could store and express those feelings in two ways: through poems and in essays written in third person. The poems became her first book, Silk Purses and Lemonade. This workshop models the journaling process, how this transforms to poetry, and why poems offer a useful outlet for grief, and a way to offer solace to others grieving similar losses.
Limited to 15 participants
Fee: $25
Advance registration required. To register for workshop, please contact the Pat Conroy Literary Center at 843-379-7025. (Online registration at http://writingashealing.brownpapertickets.com/; processing fees apply.) Workshop registration fees are non-refundable, but if you must cancel, the fee can be applied toward a future Conroy Center class or event.
(Venue is McLean Hall, Room 104)
Website: Facebook Event Page
About our Instructor: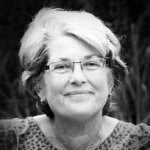 Elizabeth Robin spent 33 years teaching high school English. She now enjoys a second career as a writer on Hilton Head Island. Her first collection of poems was published by Finishing Line Press in 2017. Silk Purses and Lemonade explores the challenges of the human experience, both personal and cultural. Other poems have found a home in the Skinny Poetry Journal, Fourth River, Curly Mind, I Am Not A Silent Poet, Autumn Sky Poetry Daily, and The Breeze. Robin co-edited Time and Tide, a collection of the Island Writers' Network published in 2016. A second chapbook, Where Green Meets Blue will be published by Finishing Line Press in early 2018. Learn more at www.elizabethrobin.com