Event by Pat Conroy Literary Center and Pat Conroy Literary Festival
Online: patconroyliterarycenter.eventbrite.com
Public  · Anyone on or off Facebook
What sort of weather was your first crush? What was the sound of your first kiss? Most recent? Whose eyes do you see when you smell the blossom end of an apple?
In this three-part poetry workshop, we will follow these questions and more to write about real and imagined experiences of love and desire fizzing under the surface of our skin, rattling within hidden drawers of our heart. We will discuss poems that showcase the myriad forms of love, sex, desire, and longing, and we will learn techniques to shape authentic poems that celebrate these sensual themes with intensity, lightness, and freshness.
$120/person, limited to 15 attendees.
This workshop will be held as an online video conference call through Zoom. Details for joining the video call will be provided to all participating writers after registering.
Wednesdays; February 24, March 3, March 10; 6:00-8:00 p.m. on Zoom.
Learn more and register: https://patconroyliterarycenter.eventbrite.com
Website: Facebook Event Page
Week One:
Imagery and Symbols. We will dive into the rich material of our experiences and senses to find concrete imagery and symbols to express emotions like love and longing. By examining published poems as guides for ways to make the intangible tangible, we will launch into writing new poems from related prompts.
Week Two:
Building on the imagery and experiences from week one, we will discuss further what images give us that feeling of sensuality. Is there a difference between sensual poetry and sexual poetry? Should sensuality be gently hidden in the poem or direct? We will read published poems with both points of view, and indulge in a bit of jovial play as we write poems which stretch the realms of our sensuality.
Week Three:
Playing with point of view. We will discuss published poems that dazzle us with their unexpected perspectives. Using our writing from Day 1 and 2, we will develop a new point of view to get into our poems from surprising angles and expand our range of voices and emotional truths. We will culminate by writing a letter in the form of a poem to our sensual selves.
This workshop will be held as an online video conference call through Zoom. Details for joining the video call will be provided to all participating writers after registering.
About our instructors: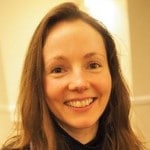 Emily Davis Fletcher earned her BFA in creative writing from Stephens College and her MA in women's studies from the National University of Ireland Galway. Her poetry has been published in Southword, Crannóg Magazine, the Irish Examiner, and The High Window, among other journals. She has taught creativity and poetry workshops at the University of South Carolina Beaufort and the Pat Conroy Literary Center. In 2018, Emily was selected to read at the Cork International Poetry Festival Introductions Reading; and, most recently, her poem 'Sow Calling' was a finalist in the Sublingua Prize for Poetry 2019.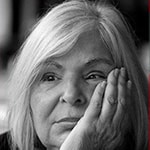 June Labyzon published her first poem in the fourth grade on the bare green walls of her elementary school in New Jersey. This led her to discover her love of poetry early in life and provided opportunities as the years became decades to study with featured poets from the New York School of Poetry, such as Anne Waldmann, Sharon Messmer, David Henderson and Todd Colby. She earned her undergraduate (BA) and graduate degrees (MS) in Early Childhood Education and English and has taught for 41 years. June's poetry has been published widely online and she has been a featured poet at the St. Marks Poetry Project, the Cornelia Café, Silk Stockings Café, and other venues in NYC. Currently, June is writing a memoir and compiling two volumes of poetry. She resides in beautiful Beaufort, SC.

This program and others like this would not be possible without your financial help for which, as always, Pat Conroy Literary Center gratefully thanks you.