Join author Johnnie Bernhard as she explains the differences between copy editing and developmental editing in fiction. Johnnie will use literary elements such as plot, mood, theme, and conflict to enhance developmental editing within the manuscript. Delivered in a PowerPoint presentation, the information will be narrated by Johnnie using writing examples.
Tuesday August, 4; 6:00-8:00 p.m. $40/person. Limited to 15 participants.
Register here: https://patconroyliterarycenter.eventbrite.com
This workshop will be held as an online video conference call through Zoom. Details for joining the video call will be provided to all participating writers after registering. Course materials will be provided as email attachments.
Website: Facebook Event Page
About our instructor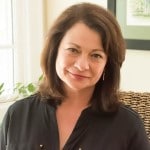 A former English teacher and journalist, Johnnie Bernhard is the author of three novels: A Good Girl, How We Came to Be, and Sisters of the Undertow. Her work has appeared in newspapers and magazines, both nationally and internationally. She has written articles and columns for: the Suburban Reporter of Houston, World Oil Magazine, The Mississippi Press, the international Word Among Us, Heart of Ann Arbor Magazine, Houston Style Magazine, and the Cowbird-NPR production on small town America. Johnnie's entry for Cowbird, "The Last Mayberry" received 7,500 views, nationally and internationally. For more about Bernhard visit johnniebernhardauthor.com

This program and others like this would not be possible without your financial help for which, as always, Pat Conroy Literary Center gratefully thanks you.