Event by Pat Conroy Literary Center
Online: patconroyliterarycenter.eventbrite.com
March 25, 2021 6:00 p.m. EST – 8:00 p.m. EST
Herman Melville compared writing a novel to building a cathedral. Virginia Woolf described it as digging caves—at a certain point, the caves would connect, and daylight would finally appear. But how to get from that first stone, or idea, to the cathedral of your novel? In this workshop, we'll try out some cave digging exercises and explore strategies for drafting and outlining. As part of our discussion, we'll touch on narrative promises, structuring scenes and chapters for momentum, and revision tools used by well-known contemporary novelists. This will be an interactive class. Bring your novel-in-progress—and your struggles and triumphs while writing it. If you're just starting, that's okay, too. There's something here for everyone, no matter where you are in your novel-writing journey.
March 25; 6:00-8:00 p.m. on Zoom.
$45/person, limited to 15 attendees.
Learn more and register at https://patconroyliterarycenter.eventbrite.com
Website: Facebook Event Page
This workshop will be held as an online video conference call through Zoom. Details for joining the video call will be provided to all participating writers after registering.
About our instructors: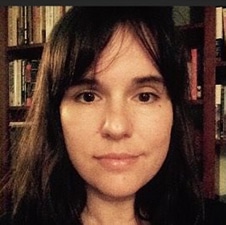 Amber Wheeler Bacon is a writer, editor, teacher, and literacy coach. She has an MFA from the Bennington Writing Seminars and is on the board of directors of the South Carolina Writers Association. Her work has appeared in Five Points, Post Road, New Ohio Review, Crazyhorse and Witness. You can find her writing online at Ploughshares, CRAFT, Fiction Writer's Review, and New South. She is the recipient of the 2018 Breakout 8 Writers Prize sponsored by The Author's Guild and a Katharine Bakeless Nason Scholarship from the Bread Loaf Environmental Writers' Conference. Her story collection, We Were Vessels, was one of five finalists for Hub City Press's C. Michael Curtis Short Story Book Prize. She is Assistant Fiction Editor at Four Way Review. https://amberwheelerbacon.com/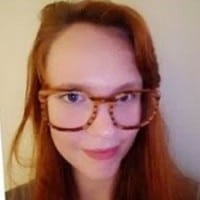 Amelia Brown holds an MFA in fiction from the Bennington Writing Seminars, where she received the Barry Hannah scholarship. A short story of hers received honorable mention in the Glimmer Train Award for New Writers contest, and another was a finalist for the Fairy Tale Review's 2017 contest. Her critical essays and reviews have been published at the Masters Review, CRAFT Literary, Full Stop, and at the Ploughshares blog, where she is a regular contributor. Recently, she was accepted to the 2021 Bread Loaf Environmental Writers' conference. She works in the rights department of Charlesbridge Publishing in Boston.

This program and others like this would not be possible without your financial help for which, as always, Pat Conroy Literary Center gratefully thanks you.