Event by Pat Conroy Literary Center
Online: patconroyliterarycenter.eventbrite.com
Thursday February 24, 2022; 6:00-8:00 p.m. on Zoom.
$45
Limited to 15 participants
Authenticity through Research for the Historical Fiction Writer is an interactive Socratic class exploring the use of research when writing historical fiction; open to writers at all levels of experience. Award-winning author Marjorie Herrera Lewis will lead a discussion-style workshop on the intersection between research and creativity in historical fiction. Participants will focus on details necessary to create authentic setting, culture, time, and place. Lewis will incorporate contextualizing examples from her debut novel, When the Men Were Gone.
"When the Men Were Gone sublimely ties together the drama of high school football, gender politics, and the impact of war on a small town in Texas. Based on a true story, the historical novel follows teacher Tylene Wilson during World War II as she takes over the football team at Brownwood High. Amid ridicule and rejection, she inspires her young pupils."–Sports Illustrated (2018 Best Book)
Learn more and register at https://patconroyliterarycenter.eventbrite.com
This workshop will be held as an online video conference call through Zoom. Details for joining the video call will be provided to all participating writers after registering.
Website: Facebook Event Page
About our instructor: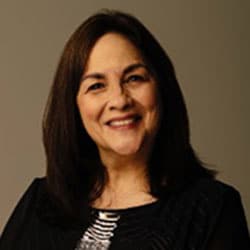 Marjorie Herrera Lewis is an award-winning author and sportswriter. Her debut novel, When the Men Were Gone, was named a 2018 Best Book by Sports Illustrated and a 2019 Best Book (so far) by Newsweek. When the Men Were Gone was named Best Historical Fiction by the American Book Fest, Best Historical Fiction War by the Pencraft Awards, and Best Historical Fiction by Lone Star Literary. The novel also was named a finalist in historical fiction by the New Mexico and Arizona Book Awards.
As a sportswriter, Marjorie was the first female assigned to the Dallas Cowboys beat when she was with the Fort Worth Star-Telegram. She later joined the SportsDay staff of The Dallas Morning News where she continued to cover the NFL. For several years Marjorie was a contributing national college football analyst for WBM radio. She is currently launching a podcast, The Victory Parade, with Marnie Schneider, whose family previously owned the Philadelphia Eagles. Inspired by Tylene Wilson, the coaching protagonist in When the Men Were Gone, Marjorie joined the Texas Wesleyan University football coaching staff in December 2016. Marjorie has degrees from Arizona State University, the University of Texas in Arlington, Southern New Hampshire University, and certificates from Southern Methodist University, and Cornell University. She is married and has two grown daughters and one son-in-law.
Learn more and purchase copies of When the Men Were Gone–at https://marjorieherreralewis.com.

This program and others like this would not be possible without your financial help for which, as always, Pat Conroy Literary Center gratefully thanks you.