Book marketing has changed forever. In this workshop, author and consultant Stephanie Austin Edwards will offer insights for writers to effectively and efficiently focus their own marketing efforts on what sells books and builds meaningful visibility and reader connectivity. Whether being published commercially or self-published, it is up to the author to promote her or his book. So, if you're thinking of writing a book, let's start your marketing plan now. If you've written a book, don't let your marvelous, hard-earned masterpiece languish in obscurity. You can learn to build your marketing plan and platform in minutes a day. What it takes is time, patience, and a little online savvy. This workshop offers an informed overview of pragmatic marketing techniques for writers at any stage of their careers—including brand-building, social media and networking, blogs and website building tools, reader communities, distribution, and DIY content marketing.
Limited to 25 participants – fee $25
Registration: www.blufftonbookfestival.com/
Website: Facebook Event Page
About our Instructor: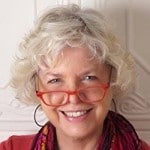 Stephanie Austin Edwards, a former dancer and costumer, is a novelist, writing teacher, and author consultant. Her twenty-two-year career in theater began in San Diego and moved her to New York City. She worked on Broadway and in film and on television with such talents as Liza Minnelli, Michael Jackson, Lauren Bacall, Woody Allen, Martin Scorsese, Hal Prince, Stephen Sondheim, Bill Cosby, and Michael Bennett. Later, she returned to her roots in the South Carolina lowcountry where she now facilitates writers' groups, teaches writing workshops, and volunteers at the Pat Conroy Literary Center. Her debut novel, What We Set in Motion, won a Best Submission Award at the Atlanta Writer's Club Conference. A Beaufort High School classmate of Pat Conroy's, Stephanie is also a contributing writer to Our Prince of Scribes: Writers Remember Pat Conroy.