Innovative changes in publishing options available to authors and would-be authors make this an exciting time to be a writer and a reader. The self-publishing industry offers independent writers the opportunity to retain creative control and rights to their work. Join lowcountry authors Elijah Heyward, Jr. and Laurie McCall for an informed overview of the ins and outs of self-publishing.
Limited to 25 participants – fee $25
Website: Facebook Event Page
About our Instructors: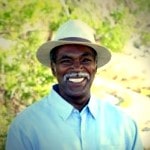 Writer and teacher Elijah Heyward Jr. was born and raised in Beaufort, South Carolina. A graduate of South Carolina State University and veteran of the U.S. Air Force, he is an ordained minister who taught in Beaufort County schools for more than thirty years. His books include Stories and Poems of a Gullah Native; its sequel, Stories and Poems of a Gullah Native, Book II; and Shade: An Awakening.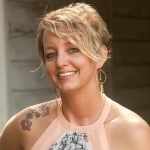 Laurie McCall taught high school English in alternative school settings for seventeen years. A South Carolina native, McCall has a bachelor's degree from Clemson University and a Master's in Education from Southern Wesleyan University. Her focus in education was to improve reading fluency and comprehension among high school students struggling to succeed in literacy rich classes. After releasing her first novel, Sway of the Siren, a love story set against the backdrop of the Lowcountry sea islands, she left education to pursue a second career in publishing with Pink Magazine. McCall is currently working on co-authoring a book with Gullah artist and author, Leroy Campbell. She and her husband and their two teenage sons live in Bluffton.