The Pat Conroy Literary Center, in partnership with the Beaufort County Library, presents WOMEN OF CAROLINA, a ten-week, five-book discussion series supported by a grant from South Carolina Humanities. Each free, public discussion will be led by a visiting literary scholar. Copies of all five books featured in this series are available for circulation through Beaufort County Library, thanks in part to the South Carolina State Library.
On April 13th, Valinda Littlefield will discuss Clover, the Lillian Smith Award-winning first novel by Dori Sanders. "Clover, a black 10-year-old who is wise beyond her years, is devastated when her beloved father is killed in an automobile accident shortly after marrying Sara Kate, a white woman. With clear, simple vision, unencumbered by adult emotions and experiences, Clover learns to deal with death, dying, and racial relationships. Readers will appreciate the keen humor and the picture of Southern life related by a child through the customs, cooking, and culture. They will also get a sense of race relations in the 1980s. Those who enjoyed Scout in To Kill a Mockingbird and Will Tweedy in Cold Sassy Tree will love Clover."—School Library Journal
"Dori Sanders was born in Filbert, York County…the eighth of ten children born to Marion Sylvester Sanders, a rural elementary school principal and landowner, and his wife, Cazetta Sylvia Patton…. Her family's more than two-hundred-acre farm, where fourteen varieties of peaches are grown, is one of the oldest African American–owned farms in York County….
"Her first published novel, Clover (1990), gave a child's-eye view of racial differences in a fictional South Carolina town in the 1980s. When her father dies only hours after his interracial wedding, Clover is left with a white stepmother. The novel shows how stepmother and child are met with resentment by both races, but it also suggests that people can overcome the racial barriers of the rural and small-town South. The perceptive ten-year-old black girl resolves cultural and racial crises in the lives of several people. The lyrical and insightful novel drew rave reviews, stayed on the Washington Post bestseller list for ten weeks, and won the coveted Lillian Smith Book Award."—Jan Nordby Gretlund, South Carolina Encyclopedia
About Our Presenter: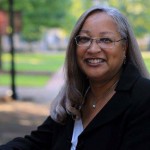 Valinda Littlefield is the director of the African American Studies Program and an associate professor of history at the University of South Carolina, where she teaches course in African American history, women's history, and the history of education. A member of the South Carolina Academy of Authors board of governors, Littlefield is coeditor of the three-volume series South Carolina Women: Their Lives and Times.
Sponsor: South Carolina Humanities
Website: Facebook Event Page