Join us on the Write Review Facebook page on Saturday, July 25, at 7:00 p.m. for host Annie Horsky McDonnell's live interview with Conroy Center executive director Jonathan Haupt, co-editor of the award-winning anthology Our Prince of Scribes: Writers Remember Pat Conroy, including a virtual tour of the Conroy Center.
New York Times best-selling writer Pat Conroy (1945–2016) inspired a worldwide legion of devoted fans numbering in the millions, but none are more loyal to him and more committed to sustaining his literary legacy than the many writers he nurtured over the course of his 50-year writing life. In sharing their stories in Our Prince of Scribes: Writers Remember Pat Conroy, 67 of his fellow writers honor his memory. Jonathan Haupt will discuss Conroy's legacy as friend, mentor, and champion to his tribe of scribes.
In addition to the conversation about Our Prince of Scribes, this free Facebook live event will also include a virtual tour of select exhibits from the nonprofit Pat Conroy Literary Center in Beaufort, South Carolina, including a re-creation of Pat Conroy's writing room.
Join us live at 7:00 p.m. EST on Saturday, July 25, at www.facebook.com/Thewritereview
Website: Facebook Event Page
Praise for "OUR PRINCE OF SCRIBES"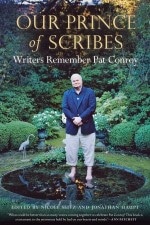 "His wound may have been geography, but his legacy was generosity. That's the takeaway from this new collection of essays honoring the late Pat Conroy. Novelist Nicole Seitz and Jonathan Haupt, the Executive Director of the Pat Conroy Literary Center, pull together a who's-who of writers from the Lowcountry and beyond for an ode to the real Prince of Tides… A fitting tribute to a unique, significant writer and man."—Kirkus Reviews
"More than 60 writers—from Pulitzer Prize winners to Conroy relatives to Barbra Streisand—fill 'Our Prince of Scribes' with personal stories about [Pat Conroy's] impact. Some address his complex personality, while others, like Nathalie Dupree, offer corrections to his 'tall tales.' The result is a moving, entertaining read as genuine as the icon himself."—Charleston Magazine
"A moving tribute to the legacy of one of the South's brightest lights."–Garden & Gun's Talk of the South
"Pat Conroy's death in 2016 left a colossal void in the literary landscape, but his spirit survives not only in the legacy of his work but in new books like this collection of funny, bittersweet recollections by those who knew him."–Atlanta Journal-Constitution
About our Presenter: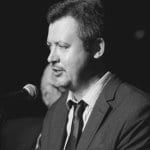 Jonathan Haupt is the executive director of the nonprofit Pat Conroy Literary Center and the former director of the University of South Carolina Press, where he created the Story River Books fiction imprint with Pat Conroy, named by Garden & Gun magazine as one of "the top ten things to love about the South." Jonathan's book reviews and author interviews have appeared in the Charleston Post and Courier, Beaufort Lowcountry Weekly, Beaufort Lifestyle magazine, Savannah Morning News' Beacon magazine, Pink magazine, and Southern Writers Magazine's Suite T blog. He is co-editor with Nicole Seitz of the anthology Our Prince of Scribes: Writers Remember Pat Conroy, the recipient of a dozen book awards.
Jonathan also serves on the boards of the South Carolina Academy of Authors and the Friends of South Carolina Libraries and on the advisory board of the South Carolina Humanities and the affiliates committee of the American Writers Museum. Under Jonathan's leadership, the Conroy Center has been honored as South Carolina's first affiliate of the American Writers Museum, second American Library Association Literary Landmark, and winner of Beaufort's 2019 Civitas Award for Tourism Leadership. Earlier this year, Jonathan was recognized with the Doug Marlette Literacy Leadership Award presented by the Pulpwood Queens, the largest book club in the U.S. He lives in Beaufort with his wife and their pack of rescue pets.

This program and others like this would not be possible without your financial help for which, as always, Pat Conroy Literary Center gratefully thanks you.