Wednesday May 18, 2022 – 6:00-7:00 PM EDT
Price: Free · Duration: 1 hr
Location: First Presbyterian Church (410 Church St., Beaufort)
"When I thought God had abandoned me, I discovered that He had simply given me a different voice to praise the inexhaustible beauty of the made world."—Pat Conroy, My Losing Season
First Presbyterian Church of Beaufort and the nonprofit Pat Conroy Literary Center will host the special in-person community outreach event, The Faith of Pat Conroy, on Wednesday, May 18, at 6:00 p.m., in the sanctuary of First Presbyterian (410 Church St., Beaufort). Free and open to the public, this educational program is presented by Jonathan Haupt and Holland Perryman.
Acclaimed southern storyteller Pat Conroy (1945-2016) is best remembered as the author of a dozen beloved books, including The Water Is Wide, The Great Santini, The Lords of Discipline, and The Prince of Tides. The Faith of Pat Conroy explores the famed author's spiritual and humanistic faith as reflected in his turbulent life and bestselling books—from his Roman Catholic upbringing to The Citadel's honor code to themes of spirituality in his writings to his life of service as a mentor to his fellow writers to his connections to his "second church," First Presbyterian Church of Beaufort.
Website: Facebook Event Page
ABOUT OUR PRESENTERS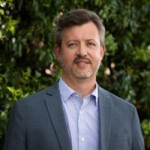 The grandson of a Methodist minister, Jonathan Haupt is the executive director of the nonprofit Conroy Center and the former director of the University of South Carolina Press. Haupt's book reviews and author interviews have appeared in the Charleston Post and Courier, Lowcountry Weekly, Beaufort Lifestyle, Savannah Morning News' Beacon magazine, Southern Review of Books, and Southern Writers Magazine's Suite T blog. He is co-editor of the anthology Our Prince of Scribes: Writers Remember Pat Conroy, the recipient of seventeen book awards. In 2020, Haupt was recognized with the Doug Marlette Literacy Leadership Award of the Pulpwood Queens, the largest book club in the U.S.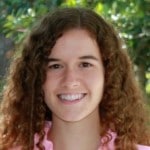 The daughter of First Presbyterian Church's senior pastor Rev. Patrick Perryman, Beaufort High School senior Holland Perryman is the founder of DAYLO: Diversity Awareness Youth Literacy Organization and the winner of the second annual Ann Head Literary Prize for Short Story. Her book reviews and author interviews have been published in the Charleston Post and Courier, Lowcountry Weekly, and the Southern Review of Books. Perryman is the first student intern of the Pat Conroy Literary Center and the Friends of South Carolina Libraries. She will begin her studies at Vanderbilt University as a Chancellor's Scholar in the fall of 2022.

This program and others like this would not be possible without your financial help for which, as always, Pat Conroy Literary Center gratefully thanks you.