The Pat Conroy Literary Center's Porch Talk Live goes to the 29th annual Southern Festival of Books in conversation with novelist Wiley Cash and singer, songwriter, and author Radney Foster, moderated by Conroy Center executive director Jonathan Haupt. We'll discuss The Last Ballad, Cash's haunting and lyrical new novel set in the Appalachian foothills of North Carolina in 1929 and inspired by actual events. Foster will perform "Ella May," his original ballad inspired by Cash's novel. Join us on Saturday, October 14, from 1:30 to 2:30 p.m. at the Nashville Public Library's Banner Room. Book signing to follow.
"Wiley Cash reveals the dignity and humanity of people asking for a fair shot in an unfair world. Fraught with the turmoil of social change, The Last Ballad moves inexorably toward a devastating moment of reckoning. A timely and topical portrait of a community in crisis."–Christina Baker Kline, author of Orphan Train

"Inspired by the events of an actual textile-mill strike in 1929, Cash creates a vivid picture of one woman's desperation. . . . A heartbreaking and beautifully written look at the real people involved in the labor movement."–Kirkus Reviews
Website: Facebook Event Page
About our Porch Talk guests: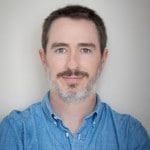 Wiley Cash is the New York Times best selling author of the novels The Last Ballad, A Land More Kind Than Home, and This Dark Road to Mercy. He currently serves as the writer-in-residence at the University of North Carolina-Asheville and teaches in the Mountainview Low-Residency MFA. He lives with his wife and two young daughters in Wilmington, North Carolina. www.wileycash.com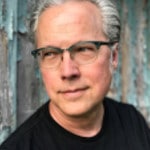 Radney Foster is a lengedary singer and songwriter who has found commercial success and critical acclaim due in large part to his literary approach to country music. Known for penning dozens of Top Forty, Top Twenty, Top Ten hits for both himself and Nashville's elite, he felt driven to tell stories longer than the three minutes allowed for radio. His new book For You to See the Stars is a testament to his talent, showing the diversity of his voice, bringing lyrical prose to the page, and presenting Radney Foster to a whole new audience. The CD of the same title, includes the ten songs that inspired these stories. www.radneyfoster.com
About our interviewer: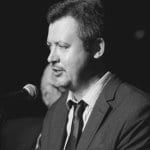 Jonathan Haupt is the executive director of the Pat Conroy Literary Center, the founding director of the Pat Conroy Literary Festival, and the former director of the University of South Carolina Press, where he created the Story River Books southern fiction imprint in partnership with Pat Conroy. Haupt serves on the boards of the South Carolina Academy of Authors, the Deckle Edge Literary Festival, and the Friends of South Carolina Libraries. His author interviews and book reviews have appeared in the Conroy Center's blog Porch Talk; the Lowcountry Weekly; Shrimp, Collards & Grits magazine; and the Charleston Post & Courier.