The Pat Conroy Literary Center will host its first public program of 2017 on Monday, February 20 (Presidents Day), a Poets Respond to Race reading and community discussion featuring a diverse group of seven writers from across the Palmetto State. Created by Columbia poet Al Black and Sumter poet Len Lawson, Poets Respond to Race uses the literary arts as an opportunity for candid, healing, and inclusive discussions on race and diversity as an inviting approach into tough conversation that can bring positive change to our communities.
Joining Black and Lawson for Poets Respond to Race in Beaufort will be South Carolina Poet Laureate Marjory Wentworth, Charleston City Poet Laureate Marcus Amaker, and Beaufort County poets Susan Madison, Ellen Malphrus, and Quitman Marshall. The free public event will be held from 5:00 to 6:30 p.m. at Grace Chapel AME Church at 502 Charles Street. This program is funded in part by a grant from the South Carolina Arts Commission, which receives support from the National Endowment for the Arts, and from a generous award from the John and Susan Bennett Memorial Arts Fund of the Coastal Community Foundation.
About Our Presenters: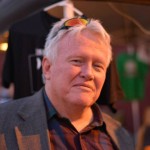 Cofounder of Poets Respond to Race, poet and literary arts organizer Al Black is a native of Lafayette, Indiana, who first publicly shared his poetry after moving to South Carolina in 2008. He is the host and organizer of the Mind Gravy Poetry, Songversation, and Magnify Magnolias community arts programs in Columbia and the author of I Only Left for Tea.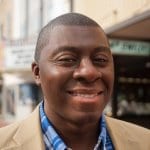 The 2016 Jasper Magazine Literary Artist of the Year, Len Lawson teaches literature and writing at Central Carolina Technical College and is a Ph.D. candidate in English Literature and Criticism at Indiana University of Pennsylvania. Lawson is a Pushcart Prize nominee whose poetry has appeared in Public Pool, James Franco Review, Mississippi Review, Winter Tangerine Review, and elsewhere.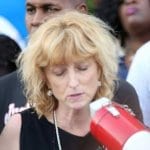 Poet Laureate of South Carolina, Marjory Wentworth is a five-time Pushcart Prize nominee whose most recent book of poetry is New and Selected Poems. She co-authored Taking a Stand: The Evolution of Human Rights, We Are Charleston: Tragedy and Triumph at Mother Emanuel, and Out of Wonder: Poems Celebrating Poets.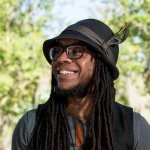 Marcus Amaker is Charleston's first Poet Laureate. His poetry has been featured on TEDx, PBS Newshour, the Huffington Post and A&E. In 2017, He was named one of Charleston's 50 Most Influential people by Charleston Business Magazine. He has seven published poetry books. Amaker is also an award-winning graphic and web designer, videographer, and musician.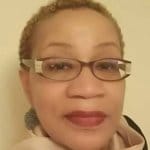 Susan Madison is a resident of St. Helena Island and a native of Chicago, where she studied fiction and poetry at Columbia College. Her work has appeared in Chicken Soup for the African American Woman's Soul, her chapbook i can't sing the blues, and Gullah Paths: Voices from the Past. Madison is a member of the Gullah Africa Diaspora Artists Guild and the Low Country Spirit Writers.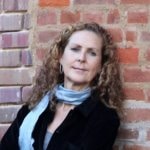 A student of James Dickey, Ellen Malphrus teaches creative writing and Southern literature at the University of South Carolina Beaufort. Her fiction, poetry, and essays have appeared in Southern Literary Journal, Review of Contemporary Fiction, William and Mary Review, Georgia Poetry Review, and elsewhere. Her novel Untying the Moon was published by Pat Conroy's Story River Books.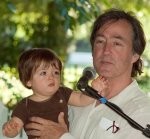 Quitman Marshall was born in Columbia, South Carolina, and grew up there and in Barcelona, Spain. He was the founding coordinator of the Literary Series at Spoleto Festival USA. Marshall is the 1996 winner of the Writers Exchange Award sponsored by Poets & Writers, and his book of poems You Were Born One Time won the 2013 South Carolina Poetry Archives Book Prize. He lives in Beaufort.
Sponsors:
South Carolina Arts Commission
Coastal Community Foundation
Website: Facebook Event Page