The Pat Conroy Literary Center and the Authors on the Air Global Radio Network proudly present executive director Jonathan Haupt in conversation with Susan Cerulean, author of the memoir, I Have Been Assigned the Single Bird.
"In her tender and wise memoir chronicling both her end-of-life care for her octogenarian father and her stewardship of seabirds on an isolated Florida island, Susan Cerulean brings to the fore the responsibilities and rewards of bearing witness to and advocating for delicate lives in transition. I Have Been Assigned the Single Bird is both elegy and call to action, a beautiful remembrance of a life now gone from this earth and an impassioned plea to serve as caregivers to that same earth and its myriad creatures."– Southern Review of Books
Online: tobtr.com
Wednesday, April 21, 2021 at 7 PM EST – 8 PM EST
Price: Free · Duration: 1 hr
Our Guest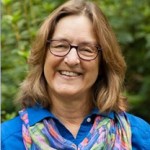 Susan Cerulean is a writer, naturalist, and activist based in Tallahassee, Florida. Her nature memoir Tracking Desire: A Journey after Swallow-tailed Kites (Georgia) was named an Editors' Choice title by Audubon magazine. Her many other books include UnspOILed: Writers Speak for Florida's Coast, coedited with Janisse Ray and A. James Wohlpart, and Between Two Rivers: Stories from the Red Hills to the Gulf, coedited with Janisse Ray and Laura Newton. She is a founding member and former director of the Red Hills Writers Project and was named Environmental Educator of the Year by the Governor's Council for a Sustainable Florida.
Our Host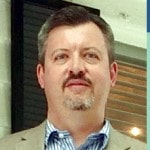 Jonathan Haupt is the executive director of the Pat Conroy Literary Center and the former director of the University of South Carolina Press, where he created the Story River Books fiction imprint with Conroy, named by Garden & Gun Magazine as one of "the top ten things to love about the South." Jonathan's book reviews and author interviews have appeared in the Charleston Post and Courier, Beaufort Lowcountry Weekly, Beaufort Lifestyle magazine, Savannah Morning News Beacon magazine, Pink magazine, the Southern Review of Books, and Southern Writers Magazines Suite T blog. He is co-editor with Nicole Seitz of the award-winning anthology Our Prince of Scribes: Writers Remember Pat Conroy, winner of 17 book awards. Jonathan also serves on the boards of the South Carolina Academy of Authors and the Friends of South Carolina Libraries and on the advisory board of the South Carolina Humanities and the affiliates steering committee of the American Writers Museum. In 2020, he was recognized with the Doug Marlette Literacy Leadership Award presented by the Pulpwood Queens, the largest book club in the U.S.

This program and others like this would not be possible without your financial help for which, as always, Pat Conroy Literary Center gratefully thanks you.