The Pat Conroy Literary Center and the Authors on the Air Global Radio Network proudly present executive director Jonathan Haupt in conversation with Estelle Ford-Williamson, author of the recently published novel Rising Fawn.
"A routine case of identity fraud takes a young woman on a shocking journey of self-discovery, where she's forced to uncover a tangled skein of family secrets that will change the course of her life. Her journey, which begins in the modern world of corporate business, takes her deep into a wild and primitive landscape that carries its own mysteries and dark secrets. Rich in detail, poetic imagery, and fast-paced narrative, Rising Fawn is the kind of book that keeps you turning pages late into the night." — Cassandra King
Online: tobtr.com
Wednesday, March 24, 2021 at 7 PM EST – 8 PM EST
Price: Free · Duration: 1 hr
Our Guest
Estelle Ford-Williamson is a novelist and memoirist whose most recent book, set in Rising Fawn, GA, has won awards from the Sandhills Writers Conference and the Atlanta Writers Conference. Her previous books were Abbeville Farewell: A Novel of Early Atlanta and North Georgia, and Seed of South Sudan: Memoir of a Lost Boy Refugee, written with Majok Marier. She has received Poets and Writers grants for readings and workshops in Atlanta and New York, and has presented memoir workshops through the Pat Conroy Literary Center, as well as for the Lou Walker Senior Center in DeKalb County, GA. A short story drawn from Rising Fawn was a finalist for the Short Story America Festival in 2017. Born in Chattanooga, TN, Ford-Williamson graduated from Saint Mary's College, Notre Dame, IN and worked as a reporter for UPI in Atlanta. She moved to the SC Lowcountry in 2016.
Our Host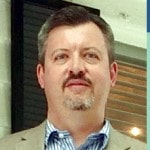 Jonathan Haupt is the executive director of the Pat Conroy Literary Center and the former director of the University of South Carolina Press, where he created the Story River Books fiction imprint with Conroy, named by Garden & Gun Magazine as one of "the top ten things to love about the South." Jonathan's book reviews and author interviews have appeared in the Charleston Post and Courier, Beaufort Lowcountry Weekly, Beaufort Lifestyle magazine, Savannah Morning News Beacon magazine, Pink magazine, the Southern Review of Books, and Southern Writers Magazines Suite T blog. He is co-editor with Nicole Seitz of the award-winning anthology Our Prince of Scribes: Writers Remember Pat Conroy, winner of 17 book awards. Jonathan also serves on the boards of the South Carolina Academy of Authors and the Friends of South Carolina Libraries and on the advisory board of the South Carolina Humanities and the affiliates steering committee of the American Writers Museum. In 2020, he was recognized with the Doug Marlette Literacy Leadership Award presented by the Pulpwood Queens, the largest book club in the U.S.

This program and others like this would not be possible without your financial help for which, as always, Pat Conroy Literary Center gratefully thanks you.