The Pat Conroy Literary Center and the Authors on the Air Global Radio Network proudly present executive director Jonathan Haupt in conversation with De'Shawn Charles Winslow, author of In West Mills, winner of the Willie Morris Award for Southern Fiction (2021), an American Book Award (2020), and the Center for Fiction's First Novel Prize (2019).
"From the first page, Winslow establishes an uncanny authority and profound tone that belie the book's debut status. The precision and charm of his language lure us in and soothe us… He paints a community so tightknit and thorough it becomes easy to forget the people in it don't exist… Much of the story is told through dialogue, rich and truthful conversations among characters reminiscent of those in August Wilson's plays, expressing so much more than what is on the surface."–New York Times Book Review
"In West Mills is remarkable in its ability to create a fully realized world, the kind that feels like you must have visited before, a place where you'd happily spend all your time…. Winslow's writing is full of compassion and wit and generosity; he skillfully weaves together a story of the power of love and friendship, and their ability to redeem even the most troubled souls. This is the kind of book that leaves you smiling, with faith in humanity, and in art's ability to be gracious and redemptive."–Nylon
"Winslow's stellar debut follows the residents of a black neighborhood in a tiny North Carolina town over the course of several decades . . . Winslow has a finely tuned ear for the way the people of this small town talk, and his unpretentiously poetic prose goes down like a cool drink of water on a hot day."–Publishers Weekly, Starred Review
Online: tobtr.com
Wednesday, May 19, 2021 at 7 PM EST – 8 PM EST
Price: Free · Duration: 1 hr
Our Guest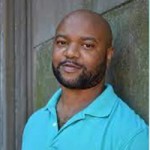 De'Shawn Charles Winslow was born and raised in Elizabeth City, NC. He holds an MFA and BFA in creative writing, and an MA in English literature. De'Shawn has received scholarships from the Napa Valley Writers' Conference and the Bread Loaf Writers' Conference. He lives in New York.
www.deshawncharleswinslow.com
Our Host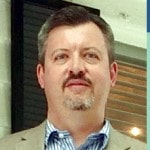 Jonathan Haupt is the executive director of the Pat Conroy Literary Center and the former director of the University of South Carolina Press, where he created the Story River Books fiction imprint with Conroy, named by Garden & Gun Magazine as one of "the top ten things to love about the South." Jonathan's book reviews and author interviews have appeared in the Charleston Post and Courier, Beaufort Lowcountry Weekly, Beaufort Lifestyle magazine, Savannah Morning News Beacon magazine, Pink magazine, the Southern Review of Books, and Southern Writers Magazines Suite T blog. He is co-editor with Nicole Seitz of the award-winning anthology Our Prince of Scribes: Writers Remember Pat Conroy, winner of 17 book awards. Jonathan also serves on the boards of the South Carolina Academy of Authors and the Friends of South Carolina Libraries and on the advisory board of the South Carolina Humanities and the affiliates steering committee of the American Writers Museum. In 2020, he was recognized with the Doug Marlette Literacy Leadership Award presented by the Pulpwood Queens, the largest book club in the U.S.

This program and others like this would not be possible without your financial help for which, as always, Pat Conroy Literary Center gratefully thanks you.