Saturday October 16, 2021 – 11 am to 12 pm EDT
Price: Free · Duration: 1 hr
Location: Glenns Bay Baptist Church | 1835 Glenns Bay Road, Surfside Beach, SC
This is a free in-person event. Donations to Palmetto Literacy Council are greatly appreciated. Sign up via email: patricia@palmettoliteracy.org
Website: Facebook Event Page
"The great teachers of the world fill you up with hope and shower you with a thousand reasons to embrace all aspects of life."—Pat Conroy
As the first Authors in Celebration of Literacy program, the Palmetto Literacy Council will host Pat Conroy Literary Center executive director Jonathan Haupt for a public presentation, Pat Conroy's Reverence for Teaching, on Saturday, October 16, at 11:00 a.m. The program will be held at the Glenns Bay Baptist Church at 1835 Glenns Bay Road in Surfside Beach, S.C. Light refreshments will be served and books will be available for sale.
Acclaimed southern storyteller Pat Conroy (1945-2016) is best remembered as the author of a dozen beloved books, including The Water Is Wide, The Great Santini, and The Prince of Tides. Jonathan's presentation explores Conroy's transformational years as a student at Beaufort High School and later as a teacher at BHS and on Daufuskie Island, as Conroy found the mentors and students who changed the course of his life and inspired his storied writing life. Included are audio and video clips, photographs, and both published and unpublished excerpts by and about Conroy (1945-2016). The program also includes a brief overview of the work of the nonprofit Pat Conroy Literary Center in honoring and continuing Conroy's legacy as an educator.
The event is made possible by a grant from South Carolina Humanities, a nonprofit organization inspiring, engaging and enriching South Carolinians with programs on literature, history, culture and heritage.
Learn more about Palmetto Literacy Council at www.palmettoliteracy.org.
Learn more about South Carolina Humanities at schumanities.org.
ABOUT OUR PRESENTER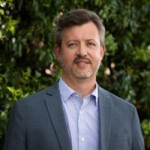 Jonathan Haupt is the executive director of the nonprofit Conroy Center and the former director of the University of South Carolina Press, where he created the Story River Books fiction imprint with Pat Conroy, named by Garden & Gun magazine as one of "the top ten things to love about the South." Jonathan's book reviews and author interviews have appeared in the Charleston Post and Courier, Lowcountry Weekly, Beaufort Lifestyle, Savannah Morning News' Beacon magazine, Pink magazine, Southern Review of Books, and Southern Writers Magazine's Suite T blog. He is co-editor of the anthology Our Prince of Scribes: Writers Remember Pat Conroy, the recipient of seventeen book awards. He is host of the Live from the Pat Conroy Literary Center podcast on the Authors on the Air Global Radio Network and a frequent presenter on the writing and teaching life of Pat Conroy. In 2020, Jonathan was recognized with the Doug Marlette Literacy Leadership Award presented by the Pulpwood Queens, the largest book club in the U.S.

This program and others like this would not be possible without your financial help for which, as always, Pat Conroy Literary Center gratefully thanks you.