Our Prince of Scribes Writers Conference (In Person and Online) is
public and hosted by Morris Center For Lowcountry Heritage, Pat Conroy Literary Center and Pat Conroy Literary Festival, Saturday, August 29, 2020 at 10 AM – 5:30 PM
Join Our Prince of Scribes: Writers Remember Pat Conroy contributing writers Stephanie Austin Edwards, Jonathan Haupt, Ellen Malphrus, and Sean A. Scapellato, with Brooke McKinney and Holland Perryman, for a lively series of four writing workshops and a panel discussion on Saturday, August 29, 2020–presented in partnership between the Pat Conroy Literary Center and the Morris Center for Lowcountry Heritage in Ridgeland, SC. The conference has socially distanced individual seating for up to 20 participants plus an online capacity of 12 attending remotely through Zoom.
Tickets are $85 – $100 and could be purchased here: https://ourprinceofscribeswritersconference-ridgeland.eventbrite.com
$85 for SCWA members and $100 for non-members for all-day registration (in person or online) includes all 4 workshops and closing the panel discussion. Books by presenting workshop faculty–including Our Prince of Scribes–will be available for sale onsite at the Morris Center and online through bookshop.org.
Website: Facebook Event Page
Praise for "OUR PRINCE OF SCRIBES"
"His wound may have been geography, but his legacy was generosity. That's the takeaway from this new collection of essays honoring the late Pat Conroy. Novelist Nicole Seitz and Jonathan Haupt, the Executive Director of the Pat Conroy Literary Center, pull together a who's-who of writers from the Lowcountry and beyond for an ode to the real Prince of Tides… A fitting tribute to a unique, significant writer and man."—Kirkus Reviews

"More than 60 writers—from Pulitzer Prize winners to Conroy relatives to Barbra Streisand—fill 'Our Prince of Scribes' with personal stories about [Pat Conroy's] impact. Some address his complex personality, while others, like Nathalie Dupree, offer corrections to his 'tall tales.' The result is a moving, entertaining read as genuine as the icon himself."—Charleston Magazine

"A moving tribute to the legacy of one of the South's brightest lights."–Garden & Gun's Talk of the South

"Our Prince of Scribes isn't just a collection of homages but also a delightful introduction to Conroy's vast and talented circle of friends."–Washington Post
CONFERENCE SCHEDULE OF EVENTS
10:00 to 11:00 a.m.: "Live at Home like a Traveler"; or, the Socially Distant Nature Writer – Ellen Malphrus
Pat Conroy, in the foreword for her novel Untying the Moon, said, "Ellen Malphrus writes about [the Lowcountry] with the osprey-eyed vision of a native [and] possesses a raw genius for nature writing." In this workshop, Ellen will lead us on a journey of observation, not only into the alluring landscapes of the South Carolina Lowcountry (and beyond), but also inward as we explore what the natural world can teach us about ourselves. Henry David Thoreau advised to "live at home like a traveler." "Look deep into nature," Albert Einstein said, "and you will understand everything better." Let's do–and then let's write about it!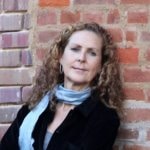 Ellen Malphrus lives and writes beside the May River in her native South Carolina Lowcountry and beneath the mountains of western Montana. She studied under James Dickey and was also mentored by her beloved friend Pat Conroy. She is a professor of English and the writer-in-residence at the University of South Carolina Beaufort, as well as deputy director of the annual Pat Conroy Literary Festival. Her debut novel Untying the Moon was published by Pat Conroy's Story River Books. Malphrus fiction, poetry, essays, and articles have appeared in publications including Southern Literary Journal, Review of Contemporary Fiction, William & Mary Review, James Dickey Review, Haight Ashbury Review, Georgia Poetry Review, Essence of Beaufort and the Lowcountry, SCG Lifestyle Magazine, and Our Prince of Scribes: Writers Remember Pat Conroy. She is most at home in nature, and her concern for wild places and creatures, particularly when it comes to coastal conservation, is evident in the fabric of her writing.
11:15 a.m. to 12:15 p.m.: The Dialogue Crash Course: How to Talk the Talk – Sean A. Scapellato with Holland Perryman
Dialogue remains one of the trickiest fiction/memoir techniques. How do writers make their dialogue feel so real? How do they advance the plot so seamlessly? Why doesn't my dialogue sound like that? (Because let's face it: bad dialogue is REALLY BAD). This high-paced crash course will cover punctuation and strategies for making your dialogue really pop on the page. We'll explore dialogue in the context of narration and interior monologue. We'll look at examples from masters like Hemingway and Carver, and we'll even perform a few passages from TV, analyzing what works and how characters communicate through what is not said. After this crash course, you won't read or write the same way again.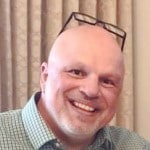 Sean A. Scapellato is a writer of fiction and essays, a former creative writing teacher at Charleston County School of the Arts, and now a lawyer in Charleston, South Carolina. He is a contributing writer to Our Prince of Scribes: Writers Remember Pat Conroy and an advisor to the South Carolina Writers Association board of directors and the Pat Conroy Literary Center.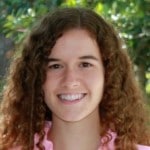 Holland Perryman is the Pat Conroy Literary Center's first Beaufort High School student intern. She was the recipient of the creative writing award for a competition inspired by the Conroy Center's March Forth partnership at BHS in 2019. Perryman was also a finalist for the inaugural Ann Head Literary Prize for Short Story in 2020, and she was selected for the Creative Writing Academy Program at the SC Governor's School for the Arts and Humanities in 2019. Her work has been published in the Lowcountry Weekly and Stretching Skyward, the Camp Conroy 2020 anthology.
12:30 to 1:45 p.m.: Lunch Break (on your own)
2:00 to 3:00 p.m. Book Marketing Essentials – Stephanie Austin Edwards
Book marketing has changed forever. Learn how to turn your focus toward what will sell your book. Whether you will traditionally published or self-published, it is up to the author to promote his or her book. So, if you're writing a book, start your marketing plan now. If you've written a book, don't let your marvelous, hard-earned masterpiece languish on the store shelf or be in lost the Internet ether. There are ways to market your book you never thought of. You can learn to build your marketing plan and platform in minutes a day. What it takes is time, patience, and a little online savvy. This course will cover: Building your brand for eBooks and Tree Books (hard and soft cover), social networking (Twitter, Facebook, LinkedIn, etc.), blog and site building tools, reader communities, audio/visual tools, YouTube, podcasting, Google tools, DYI content marketing tools, building your network, market timing and distribution, and how to begin your own marketing plan.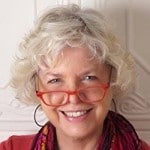 Before Stephanie Austin Edwards returned to the Lowcountry of South Carolina, and to her love of writing, she had a twenty-two-year career in New York theater, film, and television. Stephanie now writes fiction and non-fiction, facilitates writers groups, teaches writing workshops, and consults with authors. Her debut novel, What We Set in Motion, won a Best Submission Award at the Atlanta Writer's Club Conference. She is also a contributing writer to Our Prince of Scribes, an award-winning anthology about her high school friend and classmate, Pat Conroy, and a contributing writer to Short Story America VI. At the Pat Conroy Literary Center, Stephanie volunteers, leads writing workshops, and co-chairs the twice-monthly meetings of the Lowcountry Writers Group, a chapter of the South Carolina Writers Association. She lives and writes in nearby Port Royal.
3:15 to 4:15 p.m.: The Burning Man vs. the Tortoises: Turning Memories into Stories –  Jonathan Haupt and Brooke McKinney
In his 2010 memoir My Reading Life, Pat Conroy shared two fascinating—and seemingly contradictory—metaphors for writerly inspiration: the burning man he encountered in Rome and the tortoises he encountered with writer (and Our Prince of Scribes contributing essayist) Jonathan Carroll in Vienna. We'll discuss both of those metaphors as instructive examples of how we can turn our memories into our stories. This session will include discussion of the writer's craft and sources of inspiration as well as interactive writing prompts.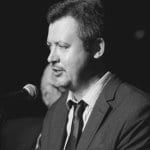 Jonathan Haupt is the executive director of the nonprofit Pat Conroy Literary Center, South Carolina's first affiliate of the American Writers Museum, second American Library Association Literary Landmark, and TripAdvisor's top-ranked destination in Beaufort, South Carolina. Haupt is also the former director of the University of South Carolina Press, where he created the Story River Books fiction imprint with the late Pat Conroy. He serves as an associate producer of the SCETV author interview program By the River and hosts the Live from the Pat Conroy Literary Center monthly podcast on the Authors on the Air Global Radio Network. Haupt's book reviews and author interviews have appeared in the Charleston Post and Courier, Savannah Morning News' Beacon magazine, Lowcountry Weekly, Beaufort Lifestyle, Southern Review of Books, and Southern Writers' Suite T blog. He is co-editor with Nicole Seitz of the award-winning anthology Our Prince of Scribes: Writers Remember Pat Conroy.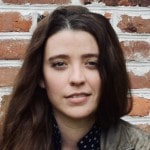 The Conroy Center's communications and events coordinator, Brooke McKinney is a poet and writer from South Georgia. She holds an MFA in creative writing from Hollins University in Roanoke, Virginia. As a teaching fellow at Hollins, she led creative writing workshops in fiction and poetry. McKinney is the recipient of two Academy of American Poets Awards, and she was a finalist in the Key West Emerging Writer's Contest and the World's Best Short-Short Story Her work has appeared or is forthcoming in New South, Salt Hill Journal, Potomac Review, Southeast Review, RHINO Poetry, Columbia Poetry Review, Artemis, and Kestrel.
4:30 to 5:30 p.m.: Our Prince of Scribes: Writers Remember Pat Conroy panel discussion
In our closing panel discussion of Our Prince of Scribes, Stephanie Austin Edwards, Jonathan Haupt, Ellen Malphrus, and Sean A. Scapellato will share their memories of Pat Conroy as friend, mentor, and champion in their writing lives. We'll also discuss how the nonprofit Conroy Center continues Pat's legacy as educator.

This program and others like this would not be possible without your financial help for which, as always, Pat Conroy Literary Center gratefully thanks you.