Featuring the remembrances of a pantheon of 67 writers who were inspired, championed, and befriended by the late Pat Conroy (1945-2016), the anthology Our Prince of Scribes: Writers Remember Pat Conroy celebrates the lasting literary legacy of one of America's best loved storytellers. At the 2019 Deckle Edge Literary Festival, co-editor and Pat Conroy Literary Center executive director Jonathan Haupt will moderate a lively discussion among fellow "scribes" Kathleen Parker, John Connor Cleveland, Alexia Jones Helsley and Bren McClain as they share their favorite Conroy stories from the collection. A book signing will follow the discussion. Sales of Our Prince of Scribes support the educational mission of the non-profit Pat Conroy Literary Center.
Learn more about the Deckle Edge Literary Festival at http://deckleedgesc.org
Website: Facebook Event Page
Praise for "OUR PRINCE OF SCRIBES"
"His wound may have been geography, but his legacy was generosity. That's the takeaway from this new collection of essays honoring the late Pat Conroy. Novelist Nicole Seitz and Jonathan Haupt, the Executive Director of the Pat Conroy Literary Center, pull together a who's-who of writers from the Lowcountry and beyond for an ode to the real Prince of Tides… A fitting tribute to a unique, significant writer and man."—Kirkus Reviews

"More than 60 writers—from Pulitzer Prize winners to Conroy relatives to Barbra Streisand—fill 'Our Prince of Scribes' with personal stories about [Pat Conroy's] impact. Some address his complex personality, while others, like Nathalie Dupree, offer corrections to his 'tall tales.' The result is a moving, entertaining read as genuine as the icon himself."—Charleston Magazine

"A moving tribute to the legacy of one of the South's brightest lights."–Garden & Gun's Talk of the South

"Pat Conroy's death in 2016 left a colossal void in the literary landscape, but his spirit survives not only in the legacy of his work but in new books like this collection of funny, bittersweet recollections by those who knew him."–Atlanta Journal-Constitution
About our Presenters: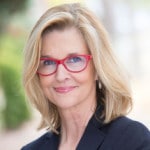 Kathleen Parker is a Pulitzer Prize–winning journalist for the Washington Post. Her twice-weekly columns on politics and culture are syndicated in more than four hundred media outlets. In April, she will be inducted into the South Carolina Academy of Authors, the Palmetto State's literary Hall of Fame.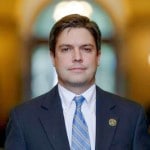 John Connor Cleveland is director of policy and external communications for Governor Henry McMaster. He is the son of Pulitzer Prize-winning columnist Kathleen Parker.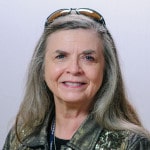 Alexia Jones Helsley is senior instructor of history and university archivist at the University of South Carolina Aiken. A high school classmate of Pat Conroy's, she is the author of "Beaufort, South Carolina: A History"; "Wicked Beaufort"; "Hidden History of Greenville County, SC"; and others.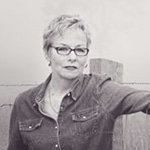 Bren McClain  is the author of One Good Mama Bone, winner of the prestigious Willie Morris Award for Southern Fiction. The novel was also long-listed for the 2018 Crook's Corner Book Prize, received a starred review in Booklist, was named a 2017 winter Okra pick by the Southern Independent Booksellers Alliance (SIBA), and selected as the 2018 Pulpwood Queens Book of the Year.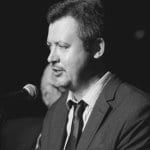 Jonathan Haupt is the executive director of the Pat Conroy Literary Center and the former director of the University of South Carolina Press. With Nicole Seitz, he is co-editor of "Our Prince of Scribes: Writers Remember Pat Conroy."

This program and others like this would not be possible without your financial help for which, as always, Pat Conroy Literary Center gratefully thanks you.