New York Times best-selling writer Pat Conroy (1945–2016) inspired a worldwide legion of devoted fans numbering in the millions, but none are more loyal to him and more committed to sustaining his literary legacy than the many writers he nurtured over the course of his 50-year writing life. In sharing their stories of Conroy, his fellow writers honor his memory and advance our shared understanding of his lasting impact on 20th- and 21st-century literary life in and well beyond the American South.
Featured writers for the evening include Jonathan Haupt, Cliff Graubart, Anthony Grooms, William Walsh, and Teresa Weaver. Each author in this collection shares a slightly different view of Conroy. Through their voices, a vibrant, multifaceted portrait of him comes to life and sheds new light on the writer and the man. Loosely following Conroy's own chronology, the essays in Our Prince of Scribes wind through his river of a story, stopping at important ports of call. Cities he called home and longed to visit, along with each book he birthed, become characters that are as equally important as the people he touched and loved along the way.
Admission: $10 general public, $5 for members, and free to Atlanta History Center Insiders. Tickets Available here:
www.atlantahistorycenter.com
Website: Facebook Event Page
PRAISE FOR "OUR PRINCE OF SCRIBES"
"His wound may have been geography, but his legacy was generosity. That's the takeaway from this new collection of essays honoring the late Pat Conroy. Novelist Nicole Seitz and Jonathan Haupt, the Executive Director of the Pat Conroy Literary Center, pull together a who's-who of writers from the Lowcountry and beyond for an ode to the real Prince of Tides… A fitting tribute to a unique, significant writer and man."—Kirkus Reviews

"A moving tribute to the legacy of one of the South's brightest lights."–Garden & Gun's Talk of the South

"Pat Conroy's death in 2016 left a colossal void in the literary landscape, but his spirit survives not only in the legacy of his work but in new books like this collection of funny, bittersweet recollections by those who knew him."–Atlanta Journal-Constitution
About our Presenters: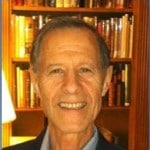 Cliff Graubart was born and raised in New York City. He attended the University of Toledo and is a graduate of Georgia State University. He boxed in the Golden Gloves, sold furs in Manhattan in his father's store, and once parachuted out of a perfectly good airplane in celebration of his fortieth birthday—all material for his short stories, which have appeared in the Atlanta Journal magazine, GOODlife magazine, Atlanta magazine, and the Atlanta Gazette. Graubart is owner of the Old New York Book Shop in Atlanta, where he lives with his wife, Cynthia, and their two children. He is the author of The Curious Vision of Sammy Levitt and Other Stories.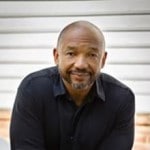 Anthony Grooms's latest novel, The Vain Conversation, was selected by Pat Conroy for his Story River Books imprint for publication in spring 2018. Like much of Grooms's fiction, The Vain Conversation explores the complexity of race relations in the South during the Jim Crow years. His novel Bombingham, set against the civil rights movement, is often taught in high schools and colleges. It was a Washington Post notable book and was chosen as a citywide common read for Washington, D.C. His collection of short stories, Trouble No More, likewise has been widely adopted by teachers. Grooms has twice won the Lillian Smith Prize for Fiction and was a finalist for the Hurston-Wright Foundation Award. He holds fellowships from Yaddo, Bread Loaf, the National Endowment for the Arts, and Fulbright.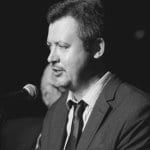 Jonathan Haupt is the executive director of the Pat Conroy Literary Center, the founding director of the Pat Conroy Literary Festival, and the former director of the University of South Carolina Press. He serves on the boards of the South Carolina Academy of Authors and the Friends of South Carolina Libraries, and on the South Carolina Humanities advisory committee and the American Writers Museum affiliates steering committee. With Charleston novelist Nicole Seitz, he is co-editor of "Our Prince of Scribes: Writers Remember Pat Conroy."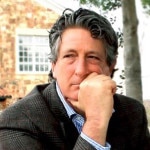 William Walsh is the director of the Etowah Valley Writing Program at Reinhardt University and a southern narrative poet in the tradition of James Dickey, David Bottoms, and Fred Chappell. He is a three-time finalist for his novels in the Pirate's Alley William Faulkner Writing Competition. Walsh is the author of seven books; his most recent collection of poems is Lost in the White Ruins. His work has appeared in Five Points, Flannery O'Connor Review, Georgia Review, Kenyon Review, Michigan Quarterly Review, North American Review, Poetry Daily, Poets & Writers, Rattle, Shenandoah, and Valparaiso Poetry Review.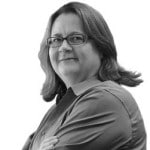 A former board member of the National Book Critics Circle, Teresa Weaver served as the longtime book review editor for the Atlanta Journal-Constitution and Atlanta Magazine. She is the former editorial director for Habitat for Humanity International and is now a development writer for CARE, a nonprofit based in Atlanta.

This program and others like this would not be possible without your financial help for which, as always, Pat Conroy Literary Center gratefully thanks you.