New York Times best-selling writer Pat Conroy (1945–2016) inspired a worldwide legion of devoted fans numbering in the millions, but none are more loyal to him and more committed to sustaining his literary legacy than the many writers he nurtured over the course of his 50-year writing life. In sharing their stories of Conroy, his fellow writers honor his memory and advance our shared understanding of his lasting impact on 20th- and 21st-century literary life in and well beyond the American South.
Moderated by co-editor and Conroy Center executive director Jonathan Haupt, this panel discussion will feature four of the collection's Georgia-based contributing writers—Anthony Grooms, Mary Hood, William Walsh, and Teresa Weaver—as they discuss the inspirational roles Pat Conroy played in their own writing lives. A book signing will follow their discussion. This event is free an open to the public and presented in partnership with the University of Georgia Press.
Website: Facebook Event Page
Praise for "OUR PRINCE OF SCRIBES"
"Our Prince of Scribes isn't just a collection of homages but also a delightful introduction to Conroy's vast and talented circle of friends."—Washington Post

"A moving tribute to the legacy of one of the South's brightest lights."—Garden & Gun's Talk of the South

"Pat Conroy's death in 2016 left a colossal void in the literary landscape, but his spirit survives not only in the legacy of his work but in new books like this collection of funny, bittersweet recollections by those who knew him."—Atlanta Journal-Constitution

"In Our Prince of Scribes: Writers Remember Pat Conroy, edited by Nicole Seitz and Jonathan Haupt, a collection of writers navigate the rich and often complicated landscape that was Conroy's life…. Many of the writers have benefited from Conroy's nurturing, and through their stories, they seek to honor his memory and continue to advance his unmistakable impact on modern literature."—Augusta Chronicle
About our Presenters: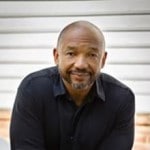 Anthony Grooms's latest novel, The Vain Conversation, was selected by Pat Conroy for his Story River Books imprint for publication in spring 2018. Like much of Grooms's fiction, The Vain Conversation explores the complexity of race relations in the South during the Jim Crow years. His novel Bombingham, set against the civil rights movement, is often taught in high schools and colleges. It was a Washington Post notable book and was chosen as a citywide common read for Washington, D.C. His collection of short stories, Trouble No More, likewise has been widely adopted by teachers. Grooms has twice won the Lillian Smith Prize for Fiction and was a finalist for the Hurston-Wright Foundation Award. He holds fellowships from Yaddo, Bread Loaf, the National Endowment for the Arts, and Fulbright.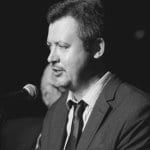 Jonathan Haupt is the executive director of the Pat Conroy Literary Center, the founding director of the annual Pat Conroy Literary Festival, and the former director of the University of South Carolina Press, where he created the Story River Books fiction imprint with Pat Conroy. With novelist and artist Nicole Seitz, he is co-editor of the anthology Our Prince of Scribes: Writers Remember Pat Conroy, awarded a Silver Medal for Best Regional Nonfiction by the Independent Publisher Book Awards. Haupt's articles, book reviews, and author interviews have appeared in the Charleston Post & Courier, Beaufort Lowcountry Weekly, Beaufort Lifestyle magazine, Pink magazine, Shrimp, Collards & Grits magazine, Fall Lines literary journal, and the Conroy Center's Porch Talk blog. He serves as an associate producer and consultant to the SCETV author interview program By the River, on the board of directors of the South Carolina Academy of Authors and the Friends of South Carolina Libraries, on the American Writers Museum affiliates steering committee, and on the South Carolina Humanities advisory committee.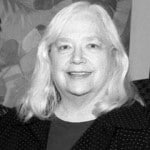 Mary Hood is the author of the novel Familiar Heat and three short story collections, How Far She Went (winner of the Flannery O'Connor Award for Short Fiction and the Southern review/LSU Short Fiction Award), And Venus Is Blue (winner of the Lillian Smith Award, the Townsend Prize for Fiction, and the Dixie Council of Authors and Journalists Author of the Year Award), and A Clear View of the Southern Sky (winner of the Townsend Prize for Fiction and, for its author, the Georgia Author of the Year for Short Stories). Hood's work has also been honored with the Whiting Writers' Award, the Robert Penn Warren Award, and a Pushcart Prize. A 2014 inductee into the Georgia Writers Hall of Fame, she lives and writes in Commerce, Georgia.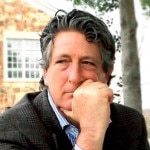 William Walsh is the director of the Etowah Valley Writing Program at Reinhardt University and a southern narrative poet in the tradition of James Dickey, David Bottoms, and Fred Chappell. He is a three-time finalist for his novels in the Pirate's Alley William Faulkner Writing Competition. Walsh is the author of seven books; his most recent collection of poems is Lost in the White Ruins. His work has appeared in Five Points, Flannery O'Connor Review, Georgia Review, Kenyon Review, Michigan Quarterly Review, North American Review, Poetry Daily, Poets & Writers, Rattle, Shenandoah, and Valparaiso Poetry Review.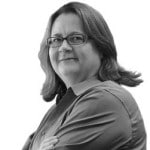 A former board member of the National Book Critics Circle, Teresa Weaver served as the longtime book review editor for the Atlanta Journal-Constitution and Atlanta Magazine. She is the former editorial director for Habitat for Humanity International and is now a development writer for CARE, a nonprofit based in Atlanta.

This program and others like this would not be possible without your financial help for which, as always, Pat Conroy Literary Center gratefully thanks you.