New York Times best-selling writer Pat Conroy (1945–2016) inspired a worldwide legion of devoted fans numbering in the millions, but none are more loyal to him and more committed to sustaining his literary legacy than the many writers he nurtured over the course of his fifty-year writing life. In sharing their stories in Our Prince of Scribes, Conroy's fellow writers honor his memory and advance our shared understanding of his lasting impact on twentieth- and twenty-first-century literary life in and well beyond the American South.
At the 2018 Bookmarks Festival of Books & Authors, contributing writers Rick Bragg and Mark Powell will discuss Pat Conroy's role in their writing lives and share some of their favorite remembrances from the 67 writers featured in Our Prince of Scribes. A book signing follows the discussion.
Praise for Our Prince of Scribes:
"His wound may have been geography, but his legacy was generosity. That's the takeaway from this new collection of essays honoring the late Pat Conroy. Novelist Nicole Seitz and Jonathan Haupt, the executive director of the Pat Conroy Literary Center, pull together a who's-who of writers from the Lowcountry and beyond for an ode to the real Prince of Tides… A fitting tribute to a unique, significant writer and man."—Kirkus Reviews

"What could be better than so many voices coming together to celebrate Pat Conroy? This book is a testament to the enormous hold he had on our hearts and minds."–Ann Patchett, New York Times best-selling author of Bel Canto and Commonwealth
About our Presenters: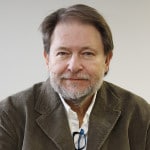 Rick Bragg is the Pulitzer Prize–winning author of All Over but the Shoutin', Ava's Man, The Prince of Frogtown, and (most recently) The Best Cook in the World. Bragg, who has written for numerous magazines, including Sports Illustrated and Food & Wine, was a newspaper reporter for two decades, covering high school football for the Jacksonville News and, among other topics, Islamic fundamentalism for the New York Times. Bragg is also a contributing writer to Our Prince of Scribes: Writers Remember Pat Conroy. He has won more than fifty significant writing awards in books and journalism, including, twice, the American Society of Newspaper Editors Distinguished Writing Award. A graduate of Jacksonville State University, Bragg was a Nieman Fellow at Harvard University. He is currently Professor of Writing in the Journalism Department at the University of Alabama.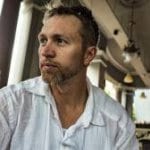 Mark Powell has been called the " best Appalachian novelist of his generation" by Ron Rash, and a writer "on the verge of greatness" by Pat Conroy. He is the author of five novels, including his most recent, Small Treasons from Simon & Schuster. Powell has received fellowships from the National Endowment for the Arts, the Breadloaf and Sewanee Writers' Conferences, and in 2014 was a Fulbright Fellow to Slovakia. In 2009 he received the Chaffin Award for contributions to Appalachian literature. He holds degrees from Yale Divinity School, the University of South Carolina, and the Citadel. He lives in the mountains of North Carolina where he teaches at Appalachian State University.
Website: Facebook Event Page
Additional book details: Click here…
Additional festival details: Click here…