Free and open to the public, the 3rd annual Bluffton Book Festival will host a panel discussion with authors Stephanie Austin Edwards, Maggie Schein, Lynn Seldon, and John Warley–contributing writers to Our Prince of Scribes: Writers Remember Pat Conroy–moderated by the collection's co-editor Jonathan Haupt, Conroy Center executive director. A book signing will follow the discussion. Royalties from book sales for Our Prince of Scribes support the educational mission of the Pat Conroy Literary Center. Join us at the Bluffton Branch Library on Thursday, November 15, beginning at 4:30 p.m. For the complete Bluffton Book Festival schedule, visit www.blufftonbookfestival.com
Praise for Our Prince of Scribes:
"His wound may have been geography, but his legacy was generosity. That's the takeaway from this new collection of essays honoring the late Pat Conroy (1945-2016). Novelist Nicole Seitz and Jonathan Haupt, the executive director of the Pat Conroy Literary Center, pull together a who's-who of writers from the Lowcountry and beyond for an ode to the real Prince of Tides… A fitting tribute to a unique, significant writer and man."—Kirkus Reviews

"What could be better than so many voices coming together to celebrate Pat Conroy? This book is a testament to the enormous hold he had on our hearts and minds."—Ann Patchett, author of Bel Canto and Commonwealth
Website: Facebook Event Page
About our Presenters: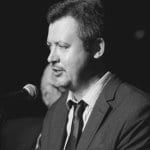 Jonathan Haupt is the executive director of the Pat Conroy Literary Center, the founding director of the Pat Conroy Literary Festival, and the former director of the University of South Carolina Press. He serves on the boards of the South Carolina Academy of Authors and the Friends of South Carolina Libraries, and on the South Carolina Humanities advisory committee and the American Writers Museum affiliates steering committee. With Charleston novelist Nicole Seitz, he is co-editor of the anthology Our Prince of Scribes: Writers Remember Pat Conroy.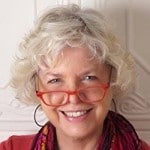 Stephanie Austin Edwards, a former dancer and costumer, is a novelist, writing teacher, and author consultant. Her twenty-two-year career in theater began in San Diego and moved her to New York City. She worked on Broadway and in film and on television with such talents as Liza Minnelli, Michael Jackson, Lauren Bacall, Woody Allen, Martin Scorsese, Hal Prince, Stephen Sondheim, Bill Cosby, and Michael Bennett. Later, she returned to her roots in the South Carolina lowcountry where she now facilitates writers' groups, teaches writing workshops, and volunteers at the Pat Conroy Literary Center. Her debut novel, What We Set in Motion, won a Best Submission Award at the Atlanta Writer's Club Conference.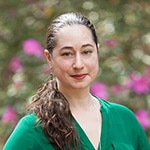 A research fellow at the Citadel and research director of the Humanities and Liberal Arts Assessment Lab at Harvard University, Maggie Schein holds a Ph.D. in ethics from the University of Chicago's Committee on Social Thought. An admirer of Taoist and Buddhist texts, philosophies, and practices, as well as the works of naturalists and Native American storytellers, Schein brings a wealth of complementary and conflicting perspectives to her imaginative, lyrical fiction. She is the author of Lost Cantos of the Ouroboros Caves, an expanded edition of which was published by Story River Books and includes illustrations by Jonathan Hannah and a foreword by Schein's godfather Pat Conroy.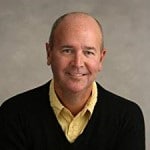 Lynn Seldon, a VMI graduate, is a longtime travel journalist. He has written more than a thousand magazine features and has published six books on travel. His first novel was Virginia's Ring; his second novel, Carolina's Ring, will be published in 2019. With his wife and fellow travel writer, Cele, he is co-author of the guidebook 100 Things to Do in Charleston Before You Die.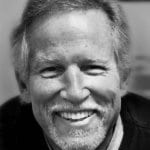 John Warley, a native South Carolinian, is a graduate of The Citadel and the University of Virginia School of Law. Now a full-time writer, he divides his time between Beaufort, South Carolina, and San Miguel de Allende, Mexico. He is the author of the novels Bethesda's Child, The Moralist, The Moralist II, A Southern Girl (the first Story River Book), and The Home Guard (forthcoming). He is also the author of the nonfiction book Stand Forever, Yielding Never: The Citadel in the 21st Century and "The Citadel at War," a narrative history of the college etched into the granite walls of The Citadel War Memorial, which opened to the public in October 2017.